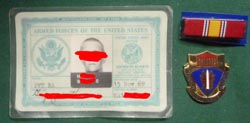 This is a laminated Military Identification Card issued August 22, 1966. Soldier served in Germany as a Radio Instructor. His estate included a Green...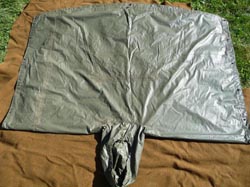 This is a nice Vietnam War era Multipurpose Poncho, made in 1967 by Apparel Corporation of America. In overall nice condition with a few spots of...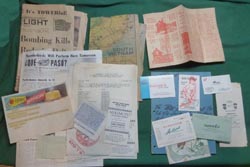 SOLD - Air Force Pamphlet Number 50-15-3 GMT-Security - 1966, 45 Pages. Several Calling Cards from Hong Kong. Hong Kong movie theaters flyer. MACV...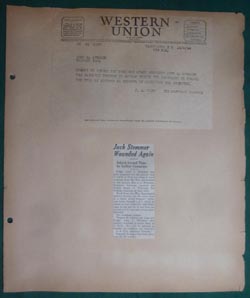 This is a nice and very scarce scrapbook page which contains a War Department WIA telegram plus a newspaper clipping for the same soldier. Scrapbook...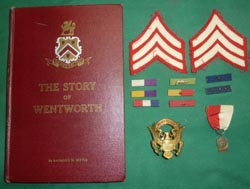 This is a nice Insignia and Book grouping from the estate of Robert J. Hull, who is listed in the included book as a member of Wentworth Class of...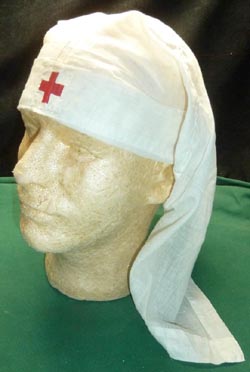 This is a nice Red Cross Veil worn by American Volunteer Nurses. I am offering this at a great price.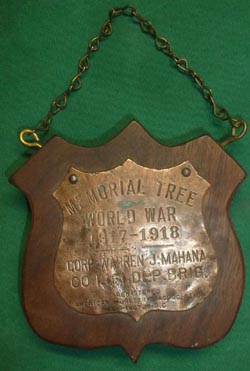 This is a 'Memorial Tree' copper Placard, circa 1920, which was part of a program to dedicate a tree to the memory of a fallen WW1 Soldier. This...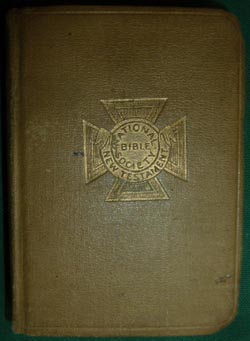 This is a 1918 National Bible Society New Testament presented by the National Bible Society of Scotland to Mechanic W.E. McFann, 39th Infantry....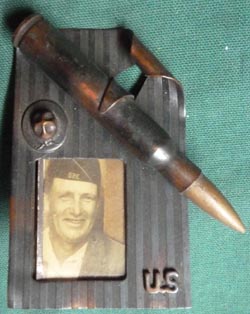 This is a small copper picture frame for a WW1 Soldier in Service. Frame measures 2" x 3 1/4", with a small Campaign Hat and a 1918-stamped Bullet,...