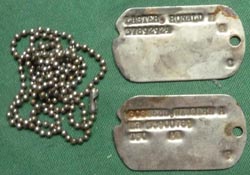 This is two Dog Tags plus a short length of Chain. One Tag is for a solider in the Enlisted Reserve (ER) with an inoculation date of 1950. The other...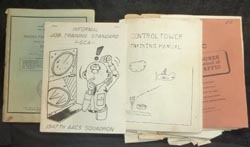 This is an interesting document grouping for an Air Traffic Controller stationed in at Air Force Bases in Wiesbaden, Germany and Chambley Air Base in...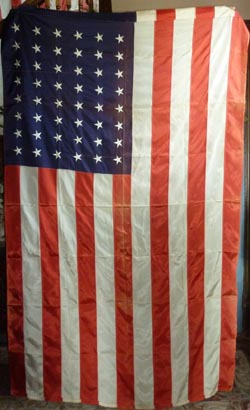 Very nice satin 48-Star Flag - shows light age yellowing as well as overall light fading. Also, some light purple fading to the blue field along...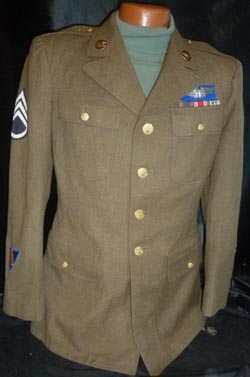 This is an 8th USAAF Combat Crew Uniform in overall great condition, with nice pinback Aerial Gunner Wings in Sterling. There are no laundry marks or...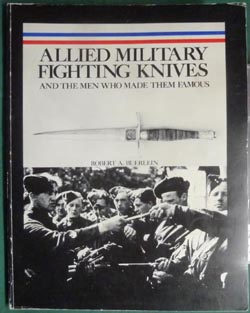 Allied Military Fighting Knives and the Men Who Made Them Famous - Robert. Buerleins. Softcover, 8 1/2" x 11", 183 Pages, 1984. " Photos of 358...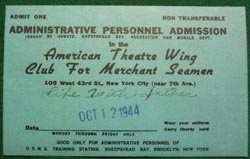 This is a 2 1/2" X 4 1/4" (larger than a business card) Admission Pass issued by the US Maritime Service Training Station, Sheepshead Bay, Recreation...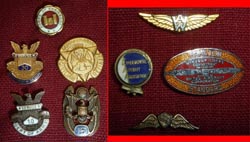 This is a nice grouping of tiny Lapel Pins from the estate of a retired Rock Island Arsenal Employee: Corps of Engineers Pin; Department of the Army...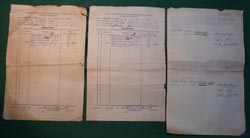 This is a nice grouping of bringback papers from Tech Corporal Walter Erwin, serving at Battalion Headquarters of the 16th Armored Infantry...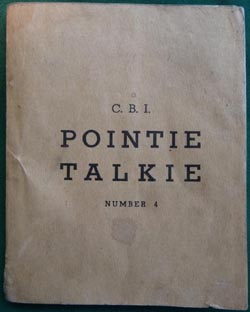 This is a Pointie-Talkie issued in escape kits for US Aircrew serving in the China/Burma/India Theater of Operations. 4 1/4" x 5 1/4", 190 pages,...