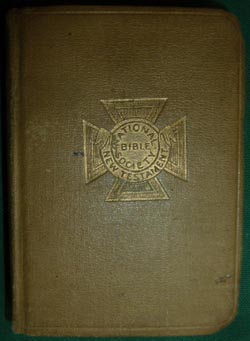 This is a 1918 National Bible Society New Testament presented by the National Bible Society of Scotland to Mechanic W.E. McFann, 39th Infantry....

I was lucky enough to come into a 1942 dated mint condition roll of maroon braid for the Army Nurse Corps Garrison Hat, as worn with the dress white...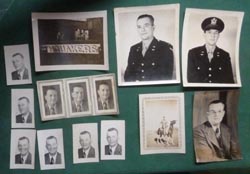 This is a lot of Photos and Documents from the estate of a veteran of the 12th Bomb Group "Earthquakers". Photo of 12th Bombardment Group Officer's...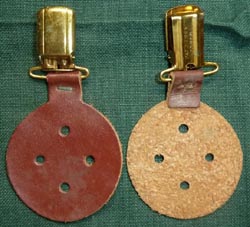 I still have a few of these unissued badge holders left. The leather is 1 13/16" in diameter and the holes are spaced 13/16" apart. The two patent...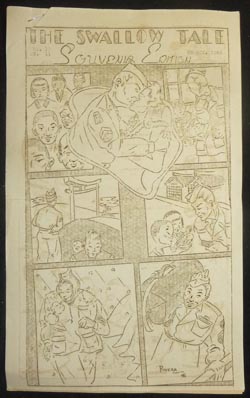 This is a nice example of a shipboard newspaper put out by the crew of the Troop Ship SS Swallow. " The Swallow Tale - Souvenir Edition " is from...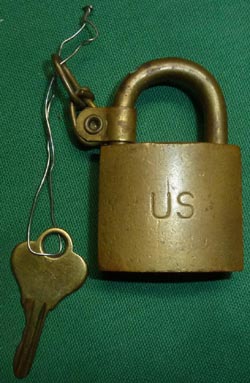 This is an old brass Padlock marked " U.S. " and " Americall ". Note theta the Key that came with it does not unlock it. This Padlock came with a WW1...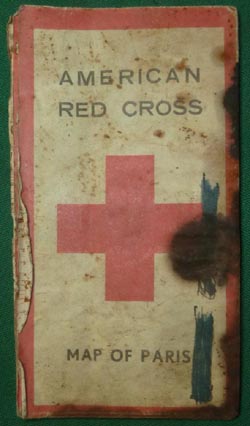 This is a pocket "American Red Cross Map of Paris", approx. 14 1/2" x 21 1/4", printed on the back of a German map of Tralee, Ireland. Includes some...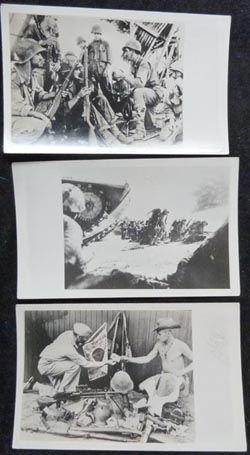 This is a neat set of three actual photo postcards of WW2 US Marines in action. While I am sure these are official Marine Corps photos that were...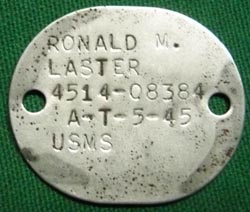 This is nice Dog Tag for a Merchant Seaman in the US Maritime Service. Stainless steel Tag shows inoculation shots received in May of 1945.