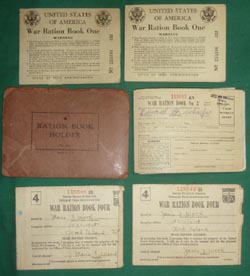 Collection includes a Ration Book Holder, 2 sets of "War Ration Book One", "War Ration Book No. 3", and 2 sets of "War ration Book Four".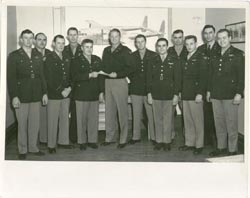 This is a neat photo that merits further research. It features twelve USAAF Pilots, in their WW2 era pinks and greens, receiving an award from a...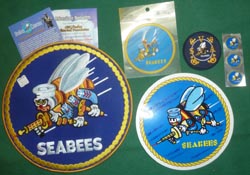 This is a nice grouping from the Seabee Museum Gift Shop. 10 1/4" Embroidered Jacket Patch 3" Embroidered Blazer Patch for Seabee Veterans of America...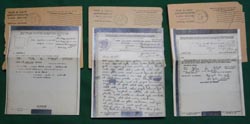 SOLD - This is a nice set of three V-Mail Letters home from a Soldier in Company A, 10 Mountain Infantry Division, Anti-Tank Battalion. I believe...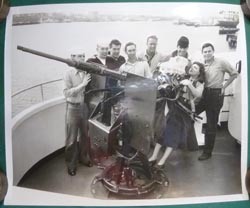 This is a nice 8x10 photo of a young Starlet manning an Anti-aircraft Gun while the Navy Gun Crew looks on. Marked "Goettsche" on the back and one...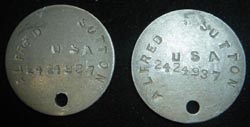 This is a nice pair of matching aluminum dog tags for Alfred Sutton.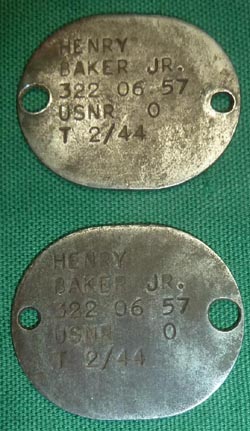 SOLD - This is a pair of matching steel dog tags for Henry Baker Junior (he is in the National Cemetery Registry, interred at Rock Island Arsenal...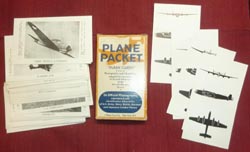 This is a deck of REPRINTED 3"x5" Aircraft Spotter Flash Cards, originally issued in 1942. " Plane Packet - Flash cards - A series of Photographs and...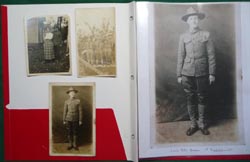 SOLD - This is a small grouping from the family of a WW1 Aero Mechanic. Picture Post Card of Hansen with Army Air Service Collar disk clearly visible...