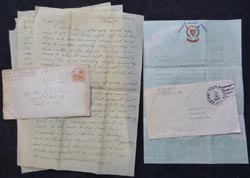 This is a neat grouping of two GI letters home. One is from a Sergeant in an Antiaircraft Battalion in Germany, written on V-E day, and the other is...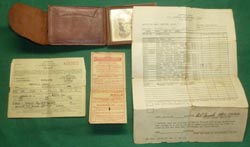 SOLD - This is a leather Wallet with various documents - photo of a Soldier with his family, Negative of two Soldiers with Family, Newspaper Photo...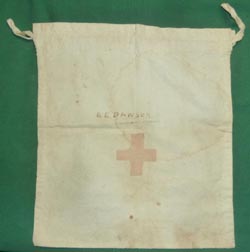 This is a nice WW1 'Ditty Bag' hand-made by American Red Cross Volunteers and given to US Soldiers going off to war. 11" x 12 1/2" cotton drawstring...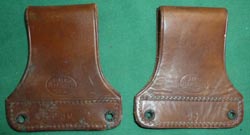 I have two of these Sam Browne Belt accessories for mounting a 45 Holster to the Belt. Arsenal-marked, date 1922. Price is per item.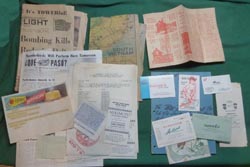 SOLD - Air Force Pamphlet Number 50-15-3 GMT-Security - 1966, 45 Pages. Several Calling Cards from Hong Kong. Hong Kong movie theaters flyer. MACV...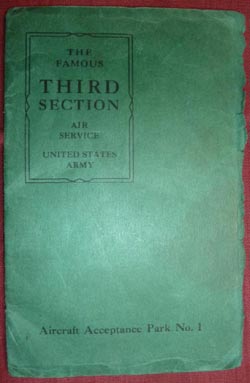 This is a 4 1/2" x y" Pamphlet entitled " The Famous Third Section - Air Service - United States Army - Aircraft Acceptance park No. 1 - Night...

SOLD - This is a nice battlefield pickuo expended 37mm M74 Anti-Tank Round, as used in the M3 is anti-tank gun (pictured) as well as the Stuart Light...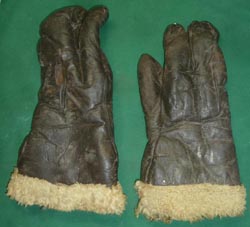 SOLD - This is a pair of shearling leather USAAF Aerial Gunner Gloves. From the estate of an 8th AF Gunner. It looks like he used these post-war...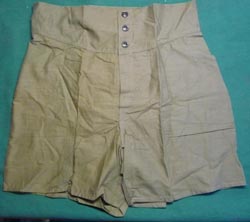 This is part of a footlocker grouping from WW2 Pacific Theater officer Captain Wilbur Balmos, whose obituary states he was an "Adjunct [Adjutant?] to...