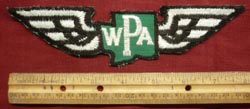 I got this from the estate of a female commercial pilot. She had a lot of trade magazines from the 80's, so guess this patch to be fairly old. It's...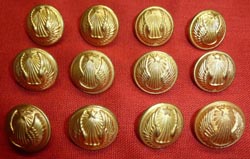 I came across a small horde of these 21mm Uniform Buttons for the French ' Armée de l'Air Française ' Air Force in WW2. Various makers, but I...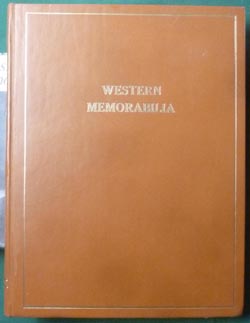 Western Memorabilia - William C Ketchum. Hardcover, Leather-bound, 8 1/2" x 11", 256 pages, 1980. " The only guide to Western collectibles from...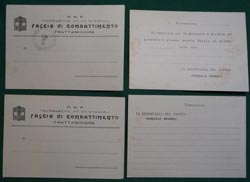 Four National Fascist Party Post Cards - all have the same printed front with the Fascist Party Logo and " P.N.F. Federazione FF. CC. Di Napoli -...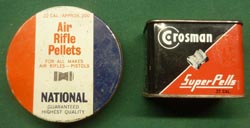 Nice collectible empty tins for .22 Cal. Air Rifle Pellets. Pre ZIP Code, 1950's era. Crosman Super Pells .cc Cal. National Cartridge Company Air...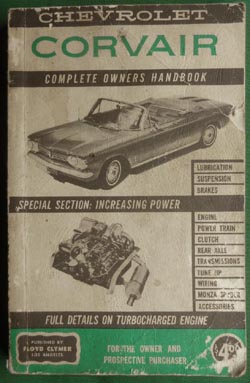 Chevrolet Corvair Complete Owner's Handbook - Floyd Clymer, 1962. Softcover, 5 1/4" x 8 1/4", 342 pages. Special section on Increasing Power....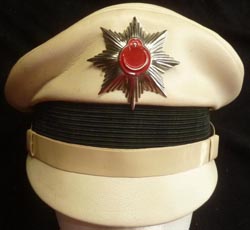 This is a white pleather Visor Cap for a Policeman in Turkey. I would guess it is from the 70's. Shows overall light age toning but very little signs...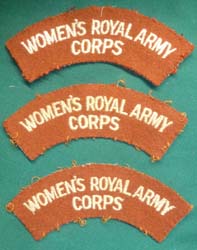 Nice set of three uniform-removed Shoulder Sleeve Insignia for the WRAC.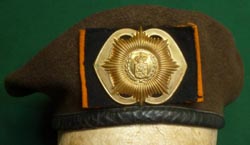 This is a vintage Dutch Army Beret, marked 1982, Size 57. The Beret Badge is for the ' Regimen Van Heutsz '. The unmounted Beret Badge is for Beret...