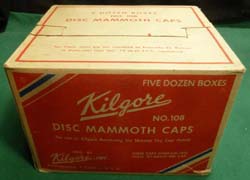 Case of 60 Boxes Kilgore No. 108 Disc Mammoth Caps - Six Shooter Toy Cap Pistol This is a very nice, vintage Case of 60 collectible Cap Pistol Caps...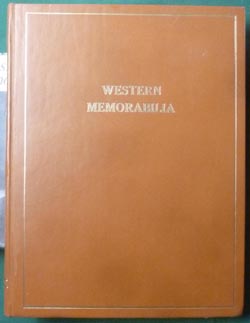 Western Memorabilia - William C Ketchum. Hardcover, Leather-bound, 8 1/2" x 11", 256 pages, 1980. " The only guide to Western collectibles from...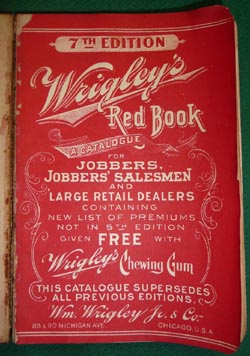 This is an early 7th Edition (ca 1907) of the " Wrigley's Red Book - A catalogue for Jobbers, Jobbers' Salesmen and Large Retail Dealers ... given...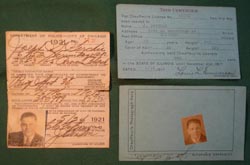 This is a document grouping all to the same Chicago-area man. Chauffeur's License with Photo is dated 1917, issued by the State of Illinois. Driver's...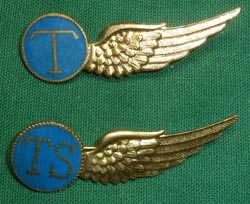 This is a set of two WW2-era Dutch Air Force Aviation Half-wings. One if for a Radio Operator "Telegrafist". The other is for an Airman with a...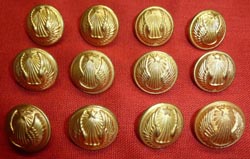 I came across a small horde of these 21mm Uniform Buttons for the French ' Armée de l'Air Française ' Air Force in WW2. Various makers, but I...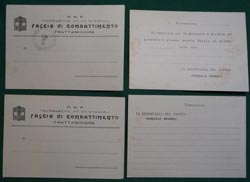 Four National Fascist Party Post Cards - all have the same printed front with the Fascist Party Logo and " P.N.F. Federazione FF. CC. Di Napoli -...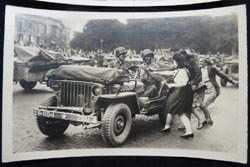 This is a neat grouping of 20 actual WW2 era photographs, published in France as picture post cards in the series "Liberation de Paris". Each card...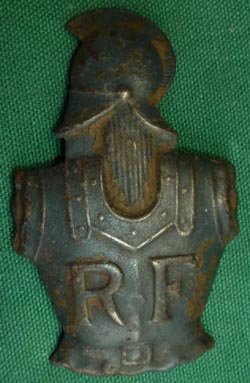 This is a great WWI Helmet Plate for an Army Engineer. Nice, untouched example with great patina and sound mounting prongs.