The is a large L/H Side Emblem for a Hudson Hornet. 14" long, with stock numbers " 230545-L.H " and " 25383-L.H. ". There is blistering to the chrome...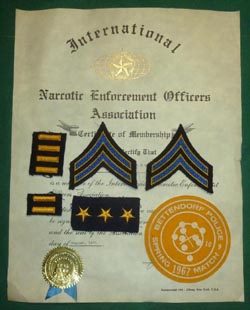 This is a large document lot spanning 1957-1977, all to one man who was a career Policeman in Bettendorf, Iowa. Lot includes (not all items are...
$85.00
$45.00

Save: 47% off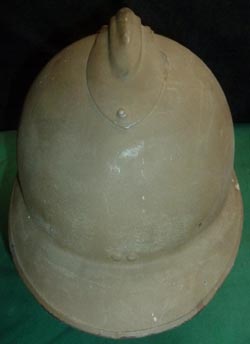 This is an M26 "Adrian" Steel Helmet, developed by the French, but used by many countries. I have not been able to pin this down due to several odd...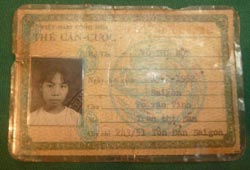 This is an unusual Photo Identification Card for a Citizen of Saigon, South Vietnam. 6.5 x 10 cm laminated card issued in 1968 for a woman born in...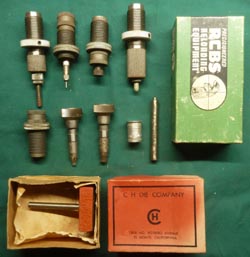 Not in my area of interest, so hoping someone out there can use them. 01 – Marked 35 REM. F.L. 65 02 – Marked 30-CARB-EXP-DECAP 03 – Marked...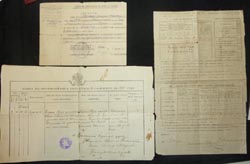 This is an outstanding grouping of named Russian Bolshevik documents, including a release from Siberian Gulag in 1939. I don't read Russian so am...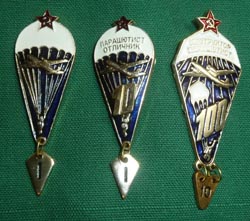 SOLD - This is a set of three original Soviet-era Paratrooper rating badges. These hit the market when the former Soviet Union collapsed - now...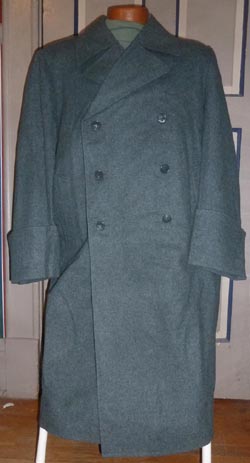 SOLD - New Old Stock Swiss Army Surplus Overcoat. I found this still sealed in the bag, one of two I ordered from a mail-order catalogue back in 1995...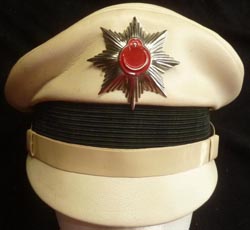 This is a white pleather Visor Cap for a Policeman in Turkey. I would guess it is from the 70's. Shows overall light age toning but very little signs...