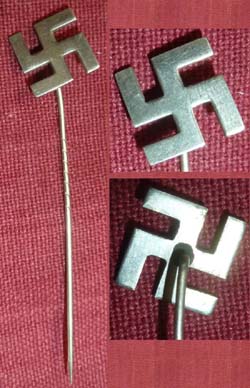 This is a nice, original German Stick Pin, in an early style for a Nazi sympathizer. The design is a 12mm Swastika. This came from the same estate as...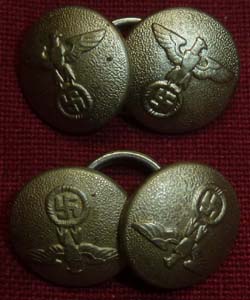 This is a nice matching set of Cufflink Buttons for the Political Brownshirt, in silver. While some of the photos seem to show a golden tinge to the...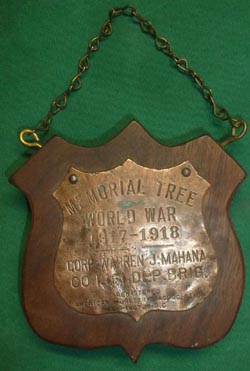 This is a 'Memorial Tree' copper Placard, circa 1920, which was part of a program to dedicate a tree to the memory of a fallen WW1 Soldier. This...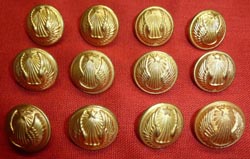 I came across a small horde of these 21mm Uniform Buttons for the French ' Armée de l'Air Française ' Air Force in WW2. Various makers, but I...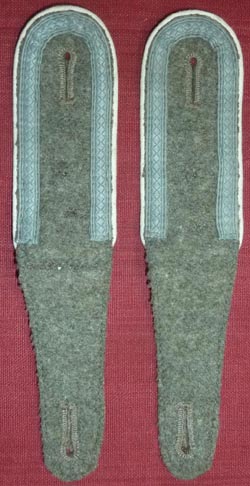 Nice pair of Unteroffizier Boards. Clear signs of having once had Pips and Cyphers applied. An advanced collector friend pronounced them good and...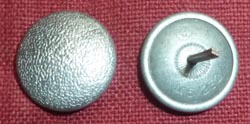 Price is for one nice 18 mm SA Kepi Button, marked RZM and 'M5/252' for contractor ' Matth. Salcher & Sohne AG. Wagstadl (Sudetenland) '.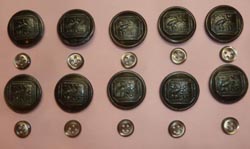 This button with a diameter of 24.0 mm is in the Assmann & Sohn catalog as article-number 19777 and classified as " Wach-und Schliessgesellschaften "...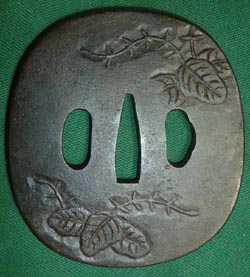 This is an iron Tsuba with an austere design theme of a leaves. There are some lamination folds visible along the rim, I have held this one back as...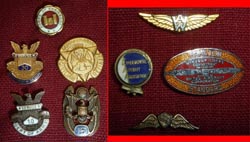 This is a nice grouping of tiny Lapel Pins from the estate of a retired Rock Island Arsenal Employee: Corps of Engineers Pin; Department of the Army...