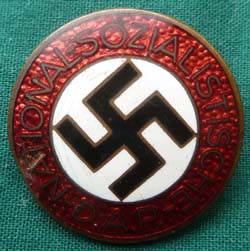 SOLD - This is a nicely-enameled example, well-marked, everything you would want to find in a badge like this, but due to a chip in the enamel (at...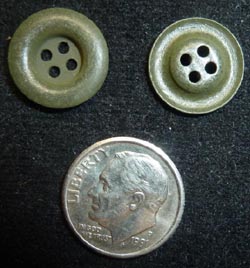 I got these in a large German button, buckle and thread grouping, in the original WW2 manufacturer's box. They are 14 mm, zinc, painted a dark field...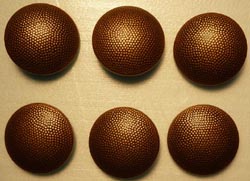 I hve several of these early Bundeswehr overcoat buttons in a hard to find size. I have two different makers, but you will get a matching set. I have...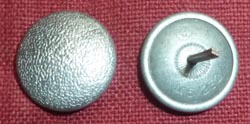 Price is for one nice 18 mm SA Kepi Button, marked RZM and 'M5/252' for contractor ' Matth. Salcher & Sohne AG. Wagstadl (Sudetenland) '.

I bought this as a WW2-era Reichsbahn Visor Hat Insignia, and only recently verified the time period based on a photo (see last pic) posted by a...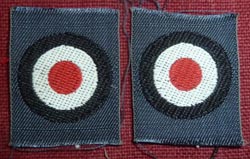 This is a Bevo embroidered Cockarde which is mostly seen on the Air Raid Protection Services Overseas Hat. It's a Roundel, Bevo-embrioderd on a...

I have three minor manufacturing variations of this Heer Gefreiter (Lance Corporal) Rank Chevron woven metallic Tresse. All are original - 1st style...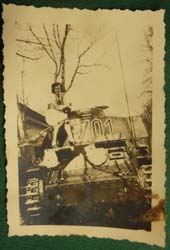 SOLD - More War Booty from the Ellerhoff 2nd Armored Division estate. This is an actual Photo of a German Soldier's Sweetheart posing on a...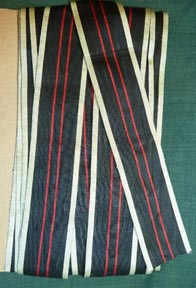 This is 100% Original, New Old Stock of Ribbon for the Medal of the Armed Resistance 1940-1945. Ribbon is 38 mm wide in black, red and green. It...