This is an old Footlocker find which I rediscovered in my many boxes of stuff. Near Mint, unissued leather and twill Sweatband. Authenticity has been...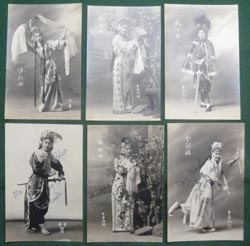 This is a neat grouping of 23 Japanese/Asian Postcards from the estate of a US Army Intelligence Lt. Colonel (see last two photos). I got these from...

Here is an M4 Carbine Bayonet, with the early Scabbard (later versions had the Wire Clip for hanging off of a Web Belt). The leather Lanyard is 100%...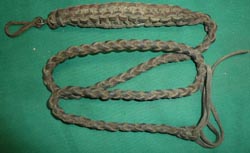 This is a 38" long hand-tied leather Pistol Lanyard. It came in a footlocker grouping that included WW2 and early post-WW2 (Occupied Germany) US Army...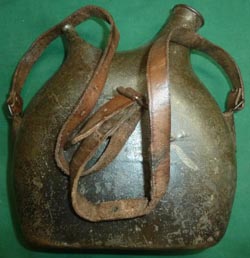 This is a nice example of the large two liter Canteen carried by French Soldiers in WW1. It has a period painted finish in lieu of a cloth cover....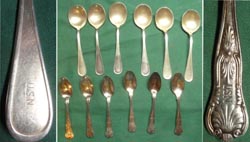 This is a grouping of two Patterns of "U.S.N." marked Silverware. There are six Round Bowl Soup Spoons 7" long overall, and six Coffee/Spoons 6" long.

SOLD - This is a dark Shakudo Fuchi with the design of a Crab resting on a Boat Oar. Outside measurements are 379mm x 21mm x 9 mm tall. A nice...

This is a removable Model 1902 Hat Band which was worn with the parade dress uniform, but removed when wearing the regular dress Uniform. The red...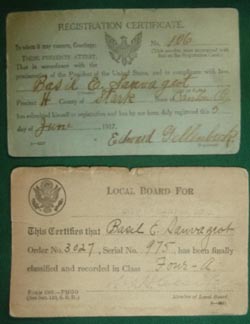 This is a set of WW1 Draft Cards for the city of Canton, Ohio, both named to the same man. "Registration Certificate" is dated 5th June, 1917, plus...