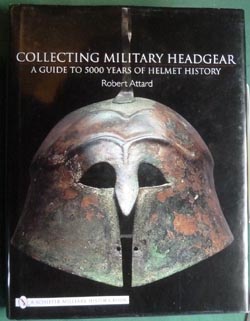 Collecting Military Headgear: A Guide to 5000 Years of Helmet History - Robert Attard. Hardcover, 9" x 11 1/4", 304 Pages. "This is the ultimate...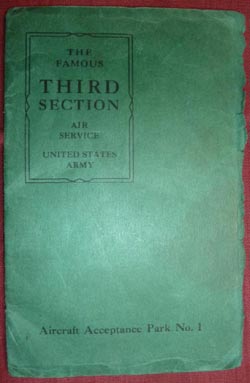 This is a 4 1/2" x y" Pamphlet entitled " The Famous Third Section - Air Service - United States Army - Aircraft Acceptance park No. 1 - Night...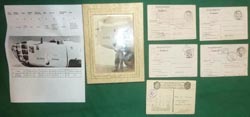 SOLD - This is a nice document lot for Lt. (later, Lt. Colonel) Dan Story, Pilot of the B-24 Blonde Bomber (and later, the Blonde Bomber II), 98th...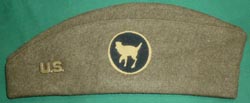 This is a nice WW1 Overseas Cap/Hat, well-marked with British War Department proof and " Goldman - 7 1/4 - Leeds ". The Wildcat Division Patch...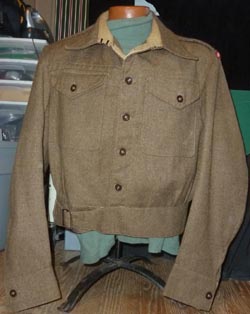 This is a nice example of an early British Battledress Jacket, 1942 dated, for a soldier in the distinguished 'Green Howards'. Company Sergeant Major...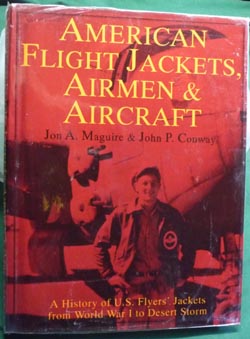 American Flight Jackets, Airmen & Aircraft: A History of U.S. Flyers' Jackets from World War I to Desert Storm - Jon A. Maguire, John P. Conway....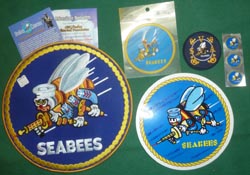 This is a nice grouping from the Seabee Museum Gift Shop. 10 1/4" Embroidered Jacket Patch 3" Embroidered Blazer Patch for Seabee Veterans of America...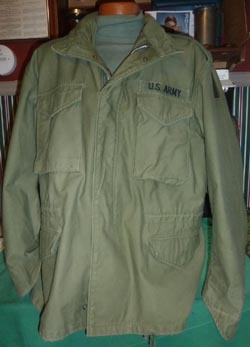 This is a Vietnam War-era M-65 Field Jacket by Alpha Industries, contract-dated 1970. in overall excellent condition. Period-applied subdued 1st Army...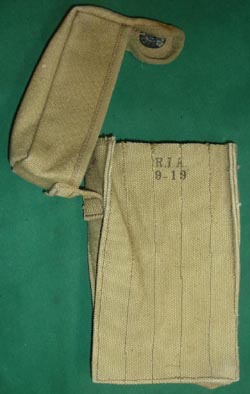 This is an original US WW1-era 'Pederson' Belt Pouch, designed to hold five 40-round Magazines of .30 caliber pistol rounds. The Pedersen Device...