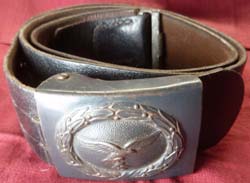 This is a nice belt and buckle which has remained as an intact set since it was liberated. Buckle shows field use but has most of its blue finish...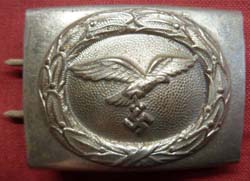 This is a very nice, scarcely-encountered Luftwaffe dress buckle, an early "experiment" in nickel-plated steel. Hard to find in this condition.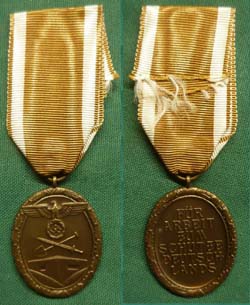 Nice example of the " Deutsches Schutzwall-Ehrenzeichen " (West Wall Medal, awarded to soldiers who worked on the fortifications on Germany's western...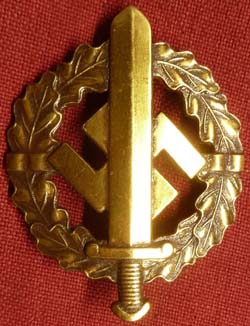 This is an outstanding example of the " SA-Sportabzeichen " (SA Sports Badge), the highest award version (gold). It is die-struck in gold-finished...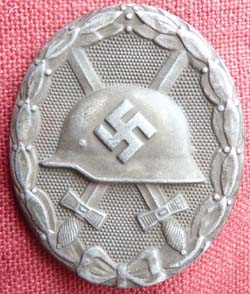 This is a WW2 German Wound Badge in Silver, for multiple wounds. It's a later war die cast zinc version, unmarked. It has a nice, even patina, which...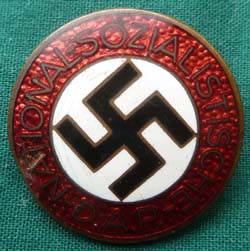 SOLD - This is a nicely-enameled example, well-marked, everything you would want to find in a badge like this, but due to a chip in the enamel (at...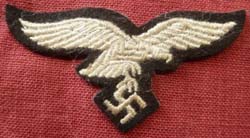 This unissued Luftwaffe cloth Hat Eagle is embroidered on black wool as opposed to the usual blue-gray. It was worn on the black wool Overseas Cap...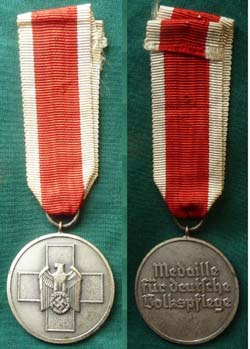 This is a crisp example of the Social Welfare Medal ( Medaille für deutsche Volkspflege ), Crisply die-struck, with a clean ribbon. The Social...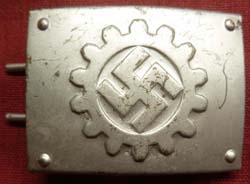 Nice painted steel buckle for an enlisted man in the Deutsche Arbeitsfront , Marked " A&S " with the Assmann & Sohn Logo. Nice condition.