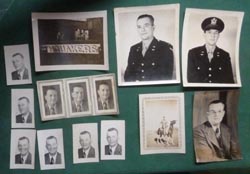 This is a lot of Photos and Documents from the estate of a veteran of the 12th Bomb Group "Earthquakers". Photo of 12th Bombardment Group Officer's...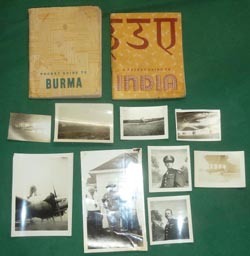 This is a lot of Photos and Documents from the estates of three USAAF veterans (not sure after all these years what goes with what estate). Pocket...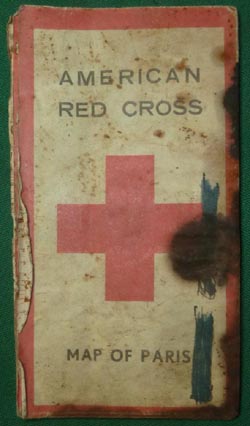 This is a pocket "American Red Cross Map of Paris", approx. 14 1/2" x 21 1/4", printed on the back of a German map of Tralee, Ireland. Includes some...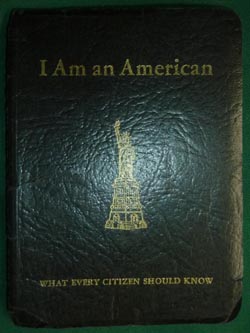 I Am an American - What Every Citizen Should Know - Edgar A. Guest. Spiral-bound, 4" x 5 1/2", 1940. Pocket reference to Constitution, rights and...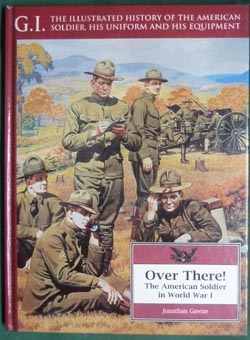 Over There!: The American Soldier in World War I (G.I. Series. the Illustrated History of the American Soldier, His Uniform and His Equipment) -...

I bought this as a WW2-era Insignia, but it turned out to be circa 1950's East German. Last photo shows an example from the Internet of a completed...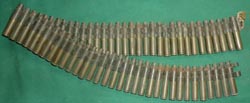 This is a "Battlefield Pickup" belt of linked M1 .30 Caliber spent cartridges, all dated 1943. The use of linked ammo in WW2 was limited to...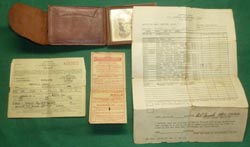 This is a leather Wallet with various documents - photo of a Soldier with his family, Negative of two Soldiers with Family, Newspaper Photo clippings...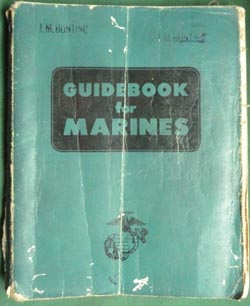 Guidebook for Marines - Leatherneck Association - 1956 - 476 Pages. Named to Marine J.M. Bunting, and looks to have been carried in the field folded.