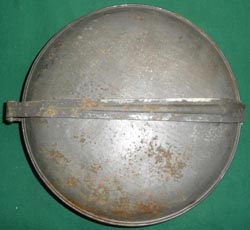 This is a scarce, early version of US Army Mess Kit issued during the Spanish American War. As they were ordered in a hurry, the early versions were...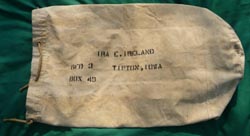 This is a nice, early USN Duffle Bag for Ira Alvin England (born 1899) of Tipton, Iowa. Bag has some nice early features such as stitched grommet...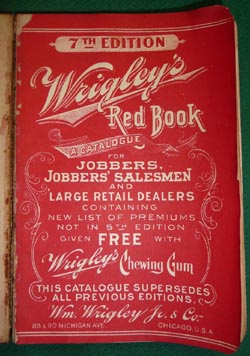 This is an early 7th Edition (ca 1907) of the " Wrigley's Red Book - A catalogue for Jobbers, Jobbers' Salesmen and Large Retail Dealers ... given...

This is an early Hirschfanger - I am guessing WW1 or prior. Dagger measures 15 3/6" long overall, with a blade length of 10 1/8". Blade has undergone...

This is an interwar University of Iowa Army ROTC "Officer in Charge" Overseas Cap in black and gold wool with lettering " OIC " for " Officer in...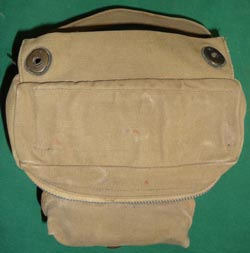 This is a nice WW2 aircraft/glider first aid kit (pouch only, no contents), with GI "Dot Fasteners" for attaching it to the interior side panel of an...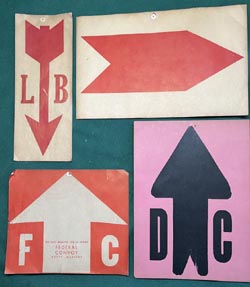 This is an interesting "Route Marker" Kit of paper signs for a Federal Convoy. Time frame is uncertain, but based in age I would say 50's-60's. I...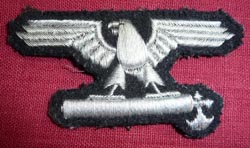 This is a nice, no-glow, embroidered bullion Sleeve Eagle for an officer is in the Waffen SS 29th Grenadier Division, aka the " 1st Italian " and the...