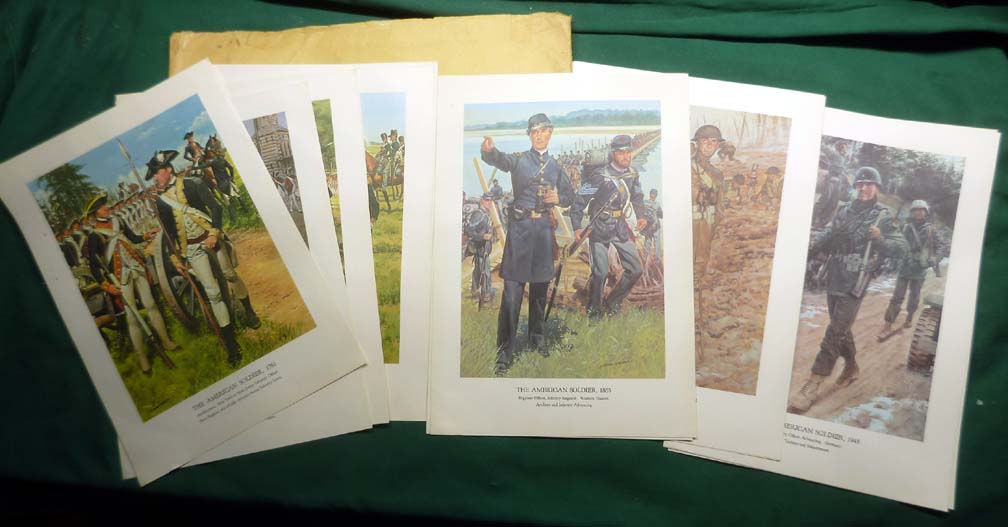 " The American Soldier " Sets 1 and 2 = 20 total prints by Artist is H. Charles McBarron, published by the Office of Military History (Department of...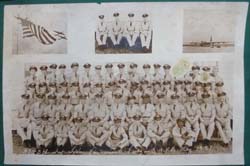 This is a nice collection of 11 Korean War-era "yardlong" photos for graduating "Flights" (Platoons) of the 3745th Training Squadron at...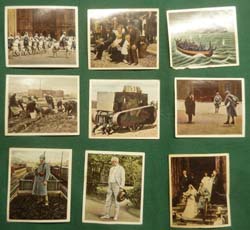 More War Booty from the Ellerhoff 2nd Armored Division estate. 16 Colorized Cigarette Album Cards " Die Nachkriegszeit " - 5.3 cm x 6.2 cm (2"x2.5")....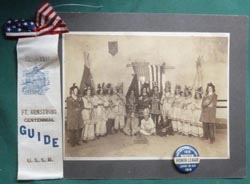 This is a very scarce lot for an active participant in the Fort Armstrong Centennial Celebration June 18-24, 1916. White silk ribbon measures 7 1/2"...
$125.00
$65.00

Save: 48% off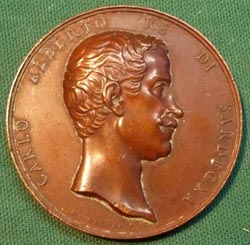 This is an Bronze Medallion issued in 1847 to commemorate King Carlo Alberto of Sardinia's introduction of a Constitution. 51 mm diameter Medallion...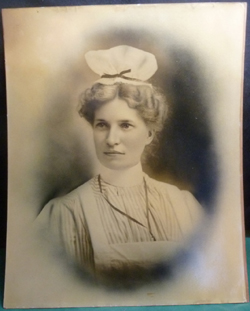 1903 Photo Portrait of Nurse Frida Thaff 16 Inch X 20 Inch Chicago Nursing School This is a beautiful photo portrait of Nurse Frida Thaff, who...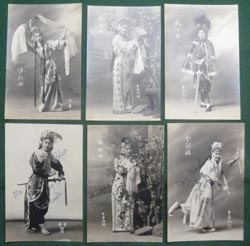 SOLD - This is a neat grouping of 23 Japanese/Asian Postcards from the estate of a US Army Intelligence Lt. Colonel (see last two photos). I got...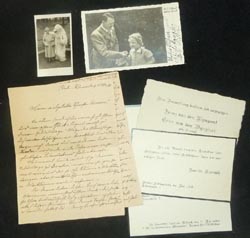 This is a really interesting 10 page letter, postcard, photo, etc, sent by Berlin resident Emma Krewald to her sister in Wichita, Kansas. Letter...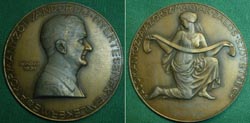 This is a Hungarian Table Medal with an engraved 1940 date. Medal is 6 cm in diameter and looks to be brionzed over a silver base medal. I didn't...