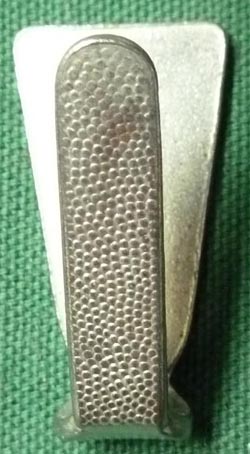 This is an original nickel-plated steel "Bobi" Belt Hook for the infamous "Brownshirt" worn by the SA, HJ and the early SS. ...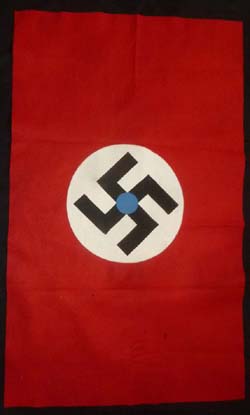 This is an ultra-rare post-war version of the Nazi Party Flag - this example being an early 1960's Banner for the American Nazi Party. Flag is very...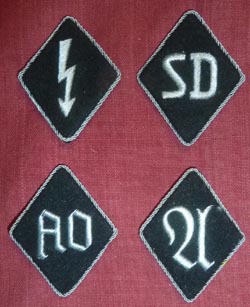 No-glow COPIES of the specialty sleeve Raute (Diamond) worn on the left sleeve to denote a certified proficiency or special affiliation. Approx. 53...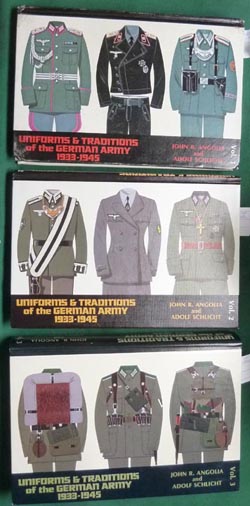 Uniforms & Traditions of the German Army 1933-1945 - 3 Volume Set - by John R. Angolia & Adolf Schlicht Bender Publication - good to pristine...
$350.00
$297.50

Save: 15% off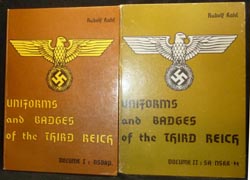 SOLD - Uniforms and Badges of the Third Reich Volumes I: NSDAP - Rudolf Kahl. Hardcover, 8 1/2" x 12", 76 Pages. Uniforms and Badges of the Third...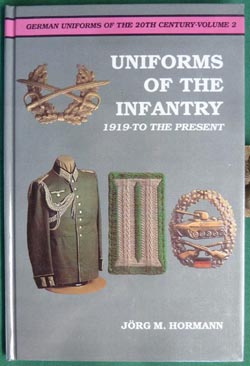 Uniforms of the Infantry: 1919 to the Present (German Uniforms of the 20th Century, Vol. 2) - by Jorg M. Hormann. Detailed history of all aspects of...
$20.00
$17.00

Save: 15% off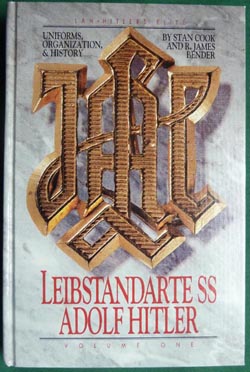 SOLD - Uniforms, Organization & History of the Leibstandarte SS Adolf Hitler - Volume One - by Stan Cook; R. James Bender. Bender Publication -...
$110.00
$93.50

Save: 15% off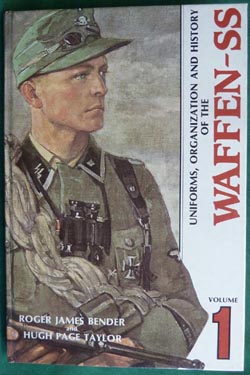 Uniforms, Organization and History of the Waffen-SS - Volume 1 - by Roger James Bender and Hugh Page Taylor. This is the first of several volumes of...
$25.00
$21.25

Save: 15% off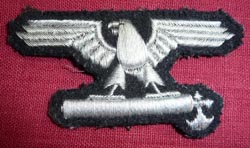 This is a nice, no-glow, embroidered bullion Sleeve Eagle for an officer is in the Waffen SS 29th Grenadier Division, aka the " 1st Italian " and the...