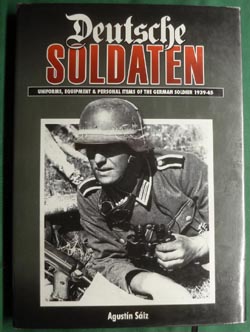 Deutsche Soldaten: Uniforms, Equipment and Personal Items of the German Soldier 1939-1945 - Agustin Saiz. Hardcover, 8 3/4" x 12 1/4", approx. 356...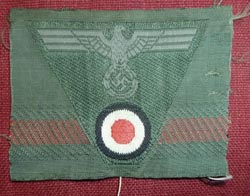 This Heer Field Cap "Trap" is machine-woven in the Bevo style, and has never been sewn to a Hat. Buy with Confidence - there is a lifetime guarantee...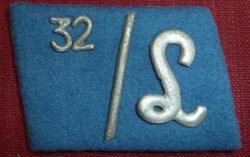 This is an extremely scarce and Collar Tab for the early SA Sturmabteilung SA Leibstandarte . Tab measures approx. 45 mm x 62 mm, with metal devices...
$235.00
$165.00

Save: 30% off

This is an early Hirschfanger - I am guessing WW1 or prior. Dagger measures 15 3/6" long overall, with a blade length of 10 1/8". Blade has undergone...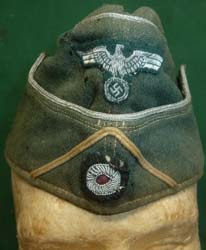 SOLD - More War Booty from the Ellerhoff 2nd Armored Division estate. This is a really nice Early Heer Officer's Overseas Cap with Flatwire Eagle and...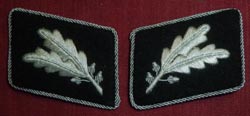 These early design Collar Tabs are excellent COPIES for an SA Oberfuhrer (Senior Colonel) in SA-Gruppe Berlin-Brandenburg , or for the early...
$25.00
$16.50

Save: 34% off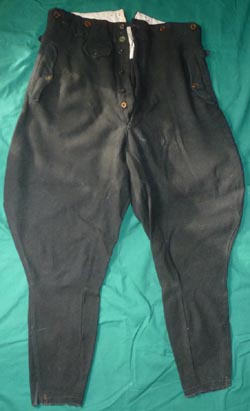 SOLD - This is a nice pair of private purchase NSKK ( Nationalsozialistisches Kraftfahrkorps ) Trousers as worn with the SA Brownshirt style uniform....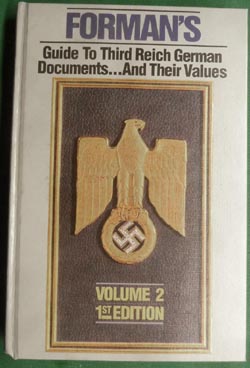 Forman's Guide to Third Reich German Awards...and Their Values - 2nd Edition - by Adrian Forman. Bender Publication - 336 pages, 1996 - All...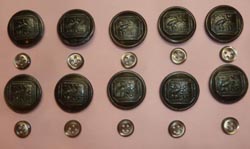 This button with a diameter of 24.0 mm is in the Assmann & Sohn catalog as article-number 19777 and classified as " Wach-und Schliessgesellschaften "...