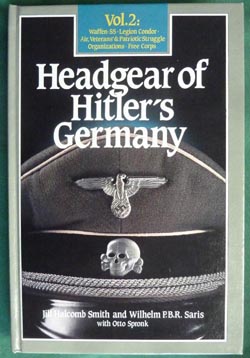 Headgear of Hitler's Germany; Vol. 2: Waffen-SS, Legion Condor, Air, Veterans' & Patriotic Struggle Organizations, Free Corps - by Jill Holcomb Smith...
$120.00
$102.00

Save: 15% off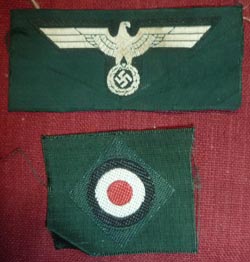 This Heer Overseas Cap Eagle and separate Cockarde are machine-woven in the Bevo style on a bottle-green backing, per the early 1930-1939 regs. They...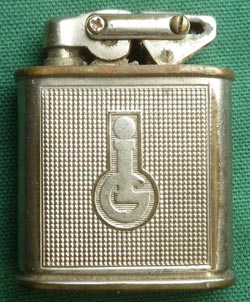 SOLD - Another German War Booty prize from the Ellerhoff 2nd Armored Division estate. IG Farben (IG Farbenindustrie AG Auschwitz) Logo Lighter is...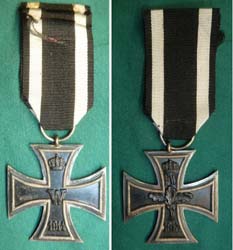 SOLD - Original Imperial German 1914 Iron Cross 2nd Class. No maker marks. Original Ribbon is in above-average condition.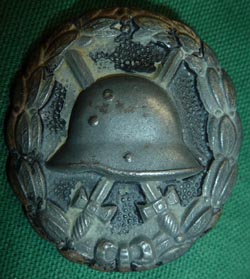 This is a nice Imperial German Wound Badge in Black . Stamped in steel with some black painted finish remaining. All my Imperial Wound badges came...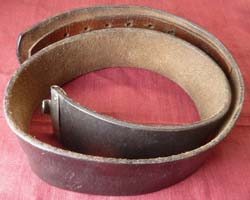 This is a well-marked and owner-named leather belt for a member of the Deutsche Jungfolk (DJ) branch of the Hitler Youth. Belt shows some age but...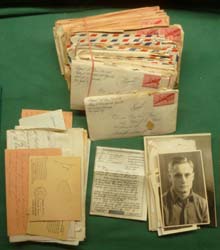 SOLD - This a large lot of Letters & V-Mail, Photos and Army Field Manuals, plus some German War Booty from Corporal Bob Geren, Battery A, 788th...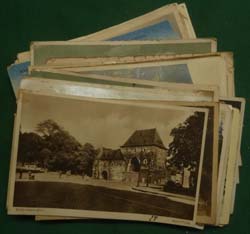 SOLD - More War Booty from the Ellerhoff 2nd Armored Division estate. Large stack of scenic Postcards. I counted 47 of them (amid much distraction)...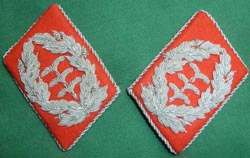 This is a beautiful set of WW2 German Artillery Oberst (Full Colonel) Collar tabs. Set is in unissued condition. From the same vet as the other...