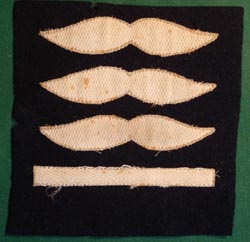 SOLD - This is a nice theater-made variation of an officer's Sleeve Rating for the Flight Suit / Para Jump Smock. White 'Gulls' are an unusual...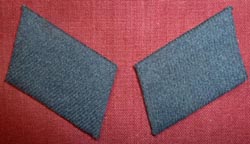 I got these in a tailor shop horde, with left-hand and right-hand Collar Tabs bundled up separately and tied with string. They were probably meant to...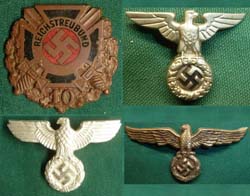 SOLD - Original Reichstraubund 10 Year Membership Badge (missing Pin) Repro Early SA/SS Political Hat Badge Repro Early NSDAP Hat Badge Repro...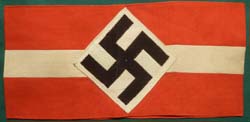 SOLD - Textbook example of an original Armband, complete with paper RZM Tag.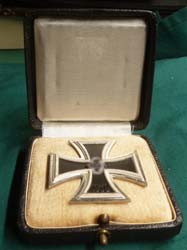 Nice, textbook example of an Original Case for the WW2 German Iron Cross 1st Class. (NOTE BADGE PICTURED IS NOT INCLUDED)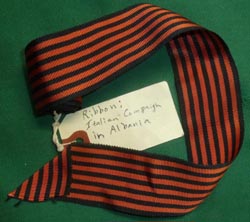 This is original 35 mm Medal Ribbon for Italy's Campaign in Ethiopia and Albania. Old stock, passes burn test. Great for restoring a Medal with a...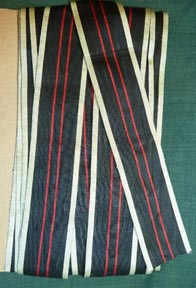 This is 100% Original, New Old Stock of Ribbon for the Medal of the Armed Resistance 1940-1945. Ribbon is 38 mm wide in black, red and green. It...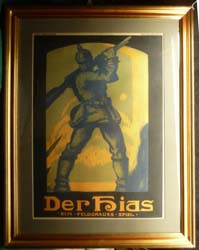 SOLD - This is a nice, hard to find original WW1 German Patriotic Poster - " Der Hias - ein Feldgraues Spiel ". Exposed portion of print is 17"x 24"....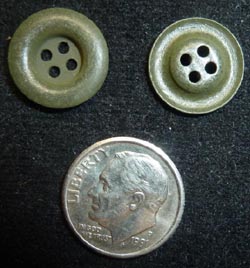 I got these in a large German button, buckle and thread grouping, in the original WW2 manufacturer's box. They are 14 mm, zinc, painted a dark field...