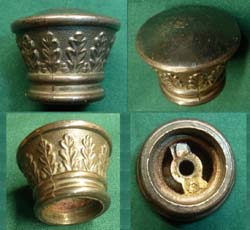 SOLD - Nice original replacement Pommel,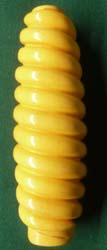 Nice, original Grip (no braided wire). It came with the Crossguard also listed.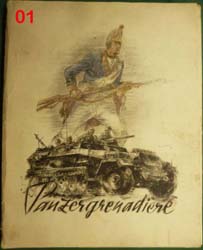 WW2 German Patriotic Lithographs - Walter Gotschke " Panzergrenadier " This is a group of outstanding prints dated 1941-42. Images slightly vary in...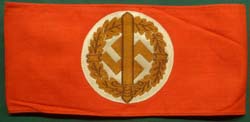 Textbook example of an original Armband, complete with paper RZM Tag.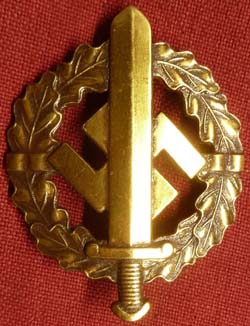 This is an outstanding example of the " SA-Sportabzeichen " (SA Sports Badge), the highest award version (gold). It is die-struck in gold-finished...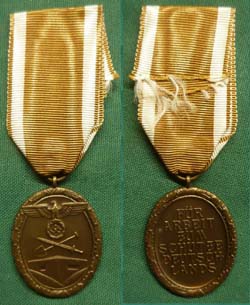 Nice example of the " Deutsches Schutzwall-Ehrenzeichen " (West Wall Medal, awarded to soldiers who worked on the fortifications on Germany's western...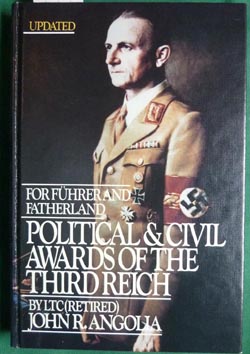 For Fuhrer and Fatherland: Political and Civil Awards of the Third Reich - by John R. Angolia. Bender Publication - 412 pages - pristine condition -...
$60.00
$51.00

Save: 15% off
Nice set of three original Glider Proficiency Ratings for members of the Deutsche Luftverein/NSFK - prewar versions of the German Luftwaffe. 40mm in...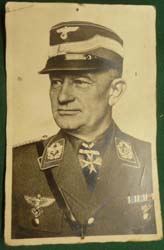 Real Photograph Post Card of NSFK Korpsfuhrer Friedrich Christiansen.