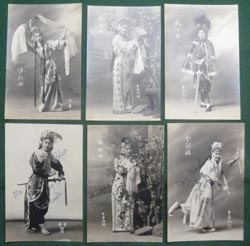 This is a neat grouping of 23 Japanese/Asian Postcards from the estate of a US Army Intelligence Lt. Colonel (see last two photos). I got these from...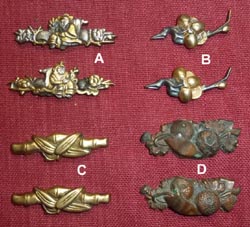 4 Pairs Japanese Samurai Sword Menuki - These are older copies pulled off of original Menuki . Set "D" came off of an original Japanese Sword, and...

This is the Merit Medal, 1st Class in Silver, for the Japanese Seafarer Relief Association 海員掖済会. The group was established in Meiji 14...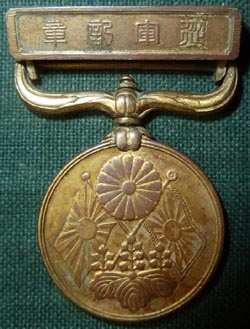 Here is a nice medal for Japan's victory over Russia in the Russo-Japanese War (1904-1905), which was the first modern conflict in which the untested...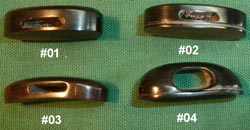 This is a grouping of four buffalo horn Kashira (Handle Pommel) for the Samurai Sword. Dimensions are approx. as shown in the illustrations. When...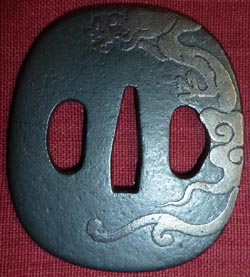 This is a nice iron Tsuba with a raised dragon. The dragon has crosshatched scales in gold overlay. Shows very nice lamination along the rim. It...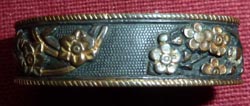 This is a soft metal Fuchi designed with Plum and Cherry Blossoms, with a Rope design along the top and bottom. Outside measurements are 39mm x 24 mm...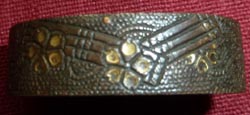 NEW PRICE! - This is a brass Fuchi with Cherry Blossoms and rough Nanako . Outside measurements are 38mm x 24mm x 11 mm tall.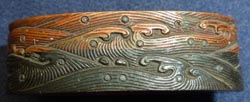 This is a Fuchi that came off of a truly fabulous Katana . It is a nice rolling Waves design, with silver dots for the Sea Spray. A band of Shakudo...