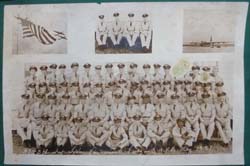 This is a nice collection of 11 Korean War-era "yardlong" photos for graduating "Flights" (Platoons) of the 3745th Training Squadron at...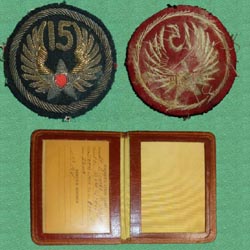 This is a beautiful theater-made 15th AAF Bullion Patch named to B-24 Pilot Richard N. Gage, 783rd Bomb Squadron, 465th Bombardment Group. His...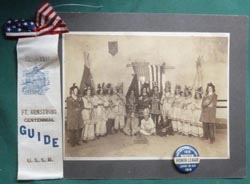 This is a very scarce lot for an active participant in the Fort Armstrong Centennial Celebration June 18-24, 1916. White silk ribbon measures 7 1/2"...
$465.00
$125.00

Save: 73% off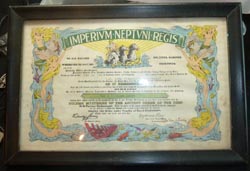 This is a neat document for a soldier who crossed the equator while on board the WW2 US Army Troop Transport Ship "Shawnee". 8 1/2" x 12 1/2" in its...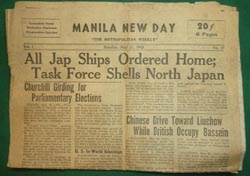 This is a very scarce copy of " Manila New Day - Vol. 1 No. 17 for May 27, 1945. Sponsored by the Philippine Chinese Anti-Japanese League (aka...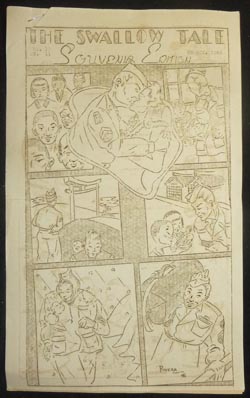 This is a nice example of a shipboard newspaper put out by the crew of the Troop Ship SS Swallow. " The Swallow Tale - Souvenir Edition " is from...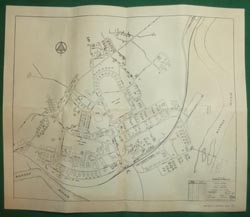 This is a 10 1/2" x 12 1/2" Map " Ft. Riley, Kansas - Post Proper - Building Site Plan " dated 1947. From the estate of a US Army Captain.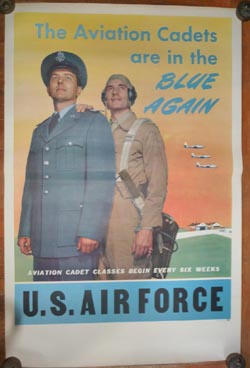 This is a nice recruiting poster printed in 1949 and released by the " Recruiting Publicity Bureau - United State Army ". Poster measures approx. 25"...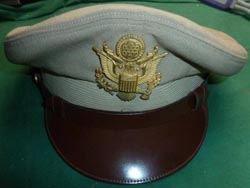 SOLD - This is a nice Army Officer's Visor Hat in great condition. The look is the same as WW2, although the maker "Flight Ace" didn't come on the...