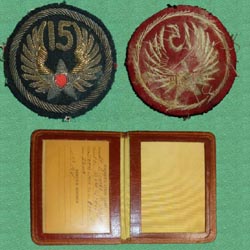 This is a beautiful theater-made 15th AAF Bullion Patch named to B-24 Pilot Richard N. Gage, 783rd Bomb Squadron, 465th Bombardment Group. His...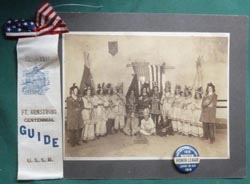 This is a very scarce lot for an active participant in the Fort Armstrong Centennial Celebration June 18-24, 1916. White silk ribbon measures 7 1/2"...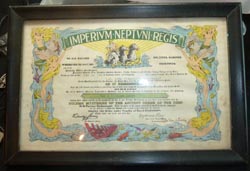 This is a neat document for a soldier who crossed the equator while on board the WW2 US Army Troop Transport Ship "Shawnee". 8 1/2" x 12 1/2" in its...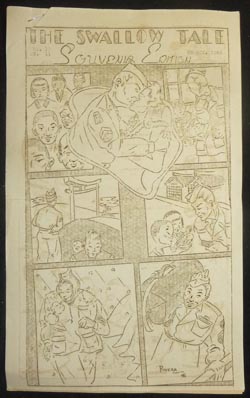 This is a nice example of a shipboard newspaper put out by the crew of the Troop Ship SS Swallow. " The Swallow Tale - Souvenir Edition " is from...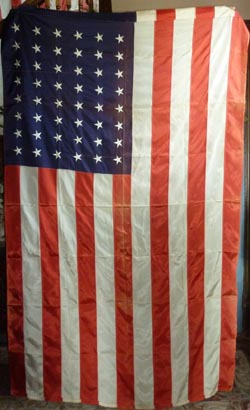 Very nice satin 48-Star Flag - shows light age yellowing as well as overall light fading. Also, some light purple fading to the blue field along...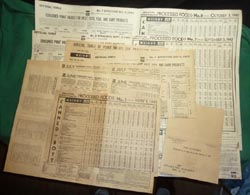 This is a very nice and rarely-encountered set of eight WW2 Posters which were distributed to Grocery Stores by the Office of Price Administration....
$65.00
$45.00

Save: 31% off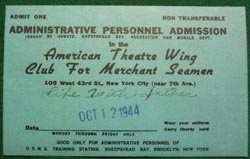 This is a 2 1/2" X 4 1/4" (larger than a business card) Admission Pass issued by the US Maritime Service Training Station, Sheepshead Bay, Recreation...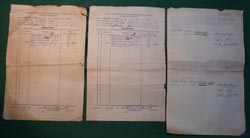 This is a nice grouping of bringback papers from a Tech Corporal serving at Battalion Headquarters of the 16th Armored Infantry Battalion. He brought...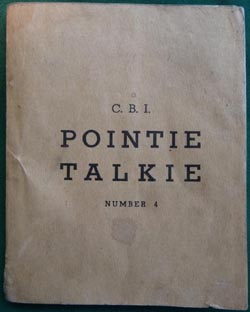 This is a Pointie-Talkie issued in escape kits for US Aircrew serving in the China/Burma/India Theater of Operations. 4 1/4" x 5 1/4", 190 pages,...