This is a very scarce poster from the original 'America First' movement back in late 1930's, when Americans were leery of getting entangled in yet...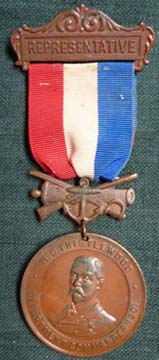 This is a medal worn by a veteran who attended the Department of Illinois State Encampment in Rock Island in 1902. The Medal with ribbon measures 1...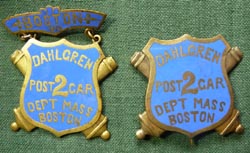 This is a matching set of Badges worn by a Civil War veteran who was a member of GAR "Dahlgren" Post #2, Boston Massachusetts. Badge #1 - Measures...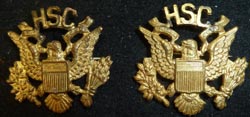 This is a nice pair of matching insignia for the stand-up collar of a 1920's pre-ROTC Military School uniform for the California High School Cadets...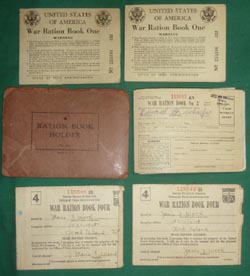 Collection includes a Ration Book Holder, 2 sets of "War Ration Book One", "War Ration Book No. 3", and 2 sets of "War ration Book Four".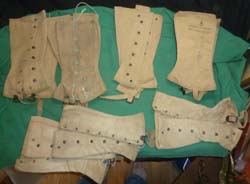 Five sets of leggings (plus one single) - all from the footlocker of a USN V-5 Aviation Cadet.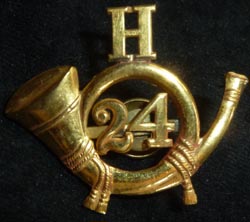 Lifetime Guarantee of Authenticity on this Badge! This is a nice Indian Wars Hat Badge for a member of H Company, 24th Infantry Regiment. This size...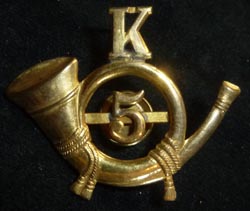 2 1/8" Bugle Badge was authorized for wear in 1872 - the design changed to crossed Rifles in 1875, although "Trumpeters" were still allowed to wear...