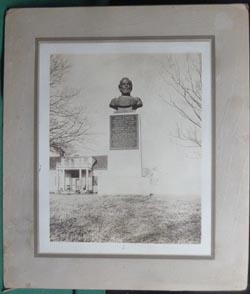 This is a large vintage Photo - image size 8" x 10", mounted on a 11 3/4" x 13 3/4" matte. It depicts the bust of Civil War Brigadier General John E....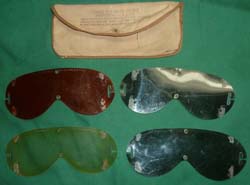 This is a Lens Kit with the Carrying Bag, marked " Lenses B-8 Flying Goggle - Property U.S.A.A.F. ". Come with four Lenses marked " Polaroid ... for...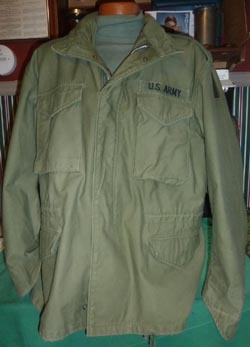 This is a Vietnam War-era M-65 Field Jacket by Alpha Industries, contract-dated 1970. in overall excellent condition. Period-applied subdued 1st Army...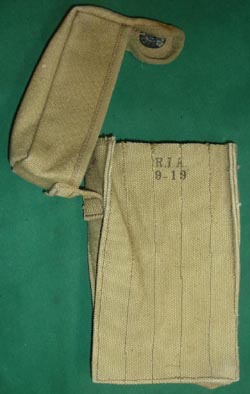 This is an original US WW1-era 'Pederson' Belt Pouch, designed to hold five 40-round Magazines of .30 caliber pistol rounds. The Pedersen Device...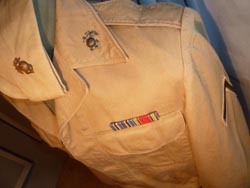 USMC Vandergriff Jacket with Overseas Cap. Shows some light fading and wear to the high points from laundering. Top Button is missing, but the way...

This is a removable Model 1902 Hat Band which was worn with the parade dress uniform, but removed when wearing the regular dress Uniform. The red...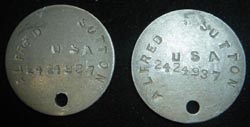 This is a nice pair of matching aluminum dog tags for Alfred Sutton.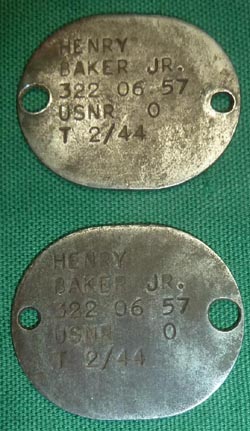 SOLD - This is a pair of matching steel dog tags for Henry Baker Junior (he is in the National Cemetery Registry, interred at Rock Island Arsenal...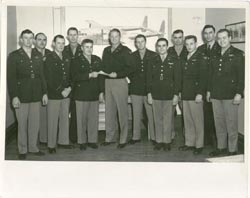 This is a neat photo that merits further research. It features twelve USAAF Pilots, in their WW2 era pinks and greens, receiving an award from a...