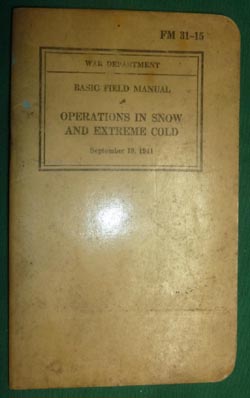 This is an original, interwar-era copy of " FN 31-15 - War Department - Basic Field manual - Operations in Snow and Extreme Cold - September 18, 1941...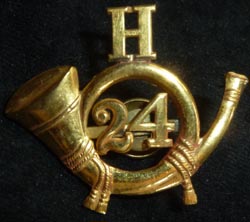 Lifetime Guarantee of Authenticity on this Badge! This is a nice Indian Wars Hat Badge for a member of H Company, 24th Infantry Regiment. This size...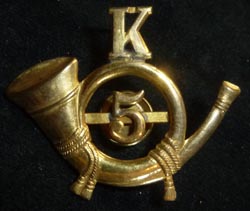 2 1/8" Bugle Badge was authorized for wear in 1872 - the design changed to crossed Rifles in 1875, although "Trumpeters" were still allowed to wear...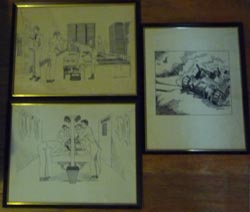 This is a set of three original ink artwork drawings done in 1941 - looks to be for the Army Training Base newspaper of graduation yearbook. Artwork...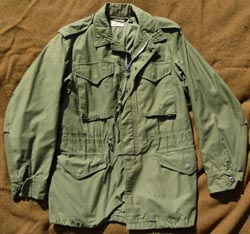 Nice overall condition with good coloring. Traces of a 34th Infantry Division Patch removed from the left shoulder. Note there are two small grease...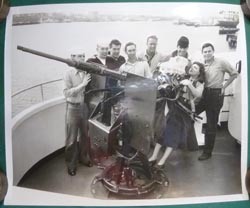 This is a nice 8x10 photo of a young Starlet manning an Anti-aircraft Gun while the Navy Gun Crew looks on. Marked "Goettsche" on the back and one...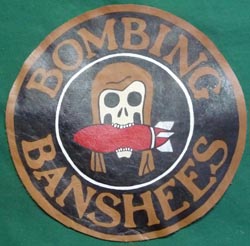 This is a large, 8" hand-painted leather Squadron Patch for Marine Scout Bombing Squadron 244 "Bombing Banshees" - a dive bomber squadron in the...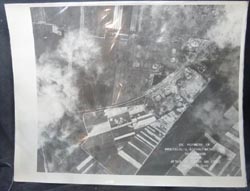 This is an extra-large actual photograph taken by a recon plane after an 8th Army Air Forces bombing mission of an Oil Refinery in Ostermoor, Germany...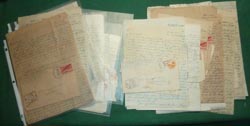 This is a large lot of 27 WW2-era letters home - 26 letters from a member of the 819th Engineers Aviation Battalion to his sister in Florida, and 1...