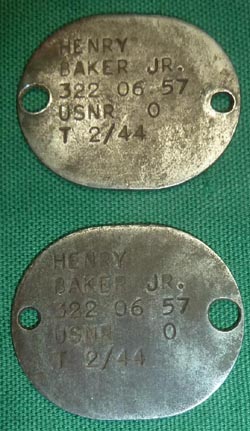 SOLD - This is a pair of matching steel dog tags for Henry Baker Junior (he is in the National Cemetery Registry, interred at Rock Island Arsenal...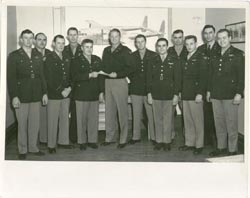 This is a neat photo that merits further research. It features twelve USAAF Pilots, in their WW2 era pinks and greens, receiving an award from a...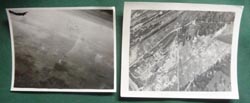 These are two nice, original WW2-era photos taken during a Bombing Raid on Munich, Germany. 3 5/8" x 4 5/8" photo is captioned on the back " Flack...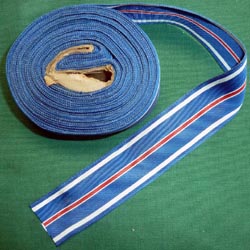 This is original Distinguished Flying Cross Cross (USAAF/USAF DFC) Ribbon stock. Tests as 100% rayon which is correct for WW2, although the roll was...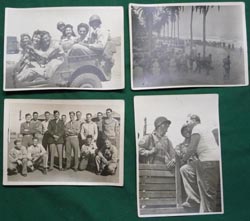 This is a set of 4 original 5" x 7" Photos annotated on the back by one of the US Army soldiers who participated as an extra in the 1942 Action Movie...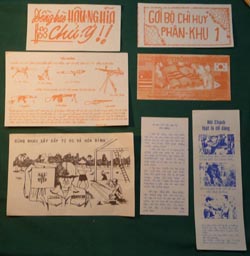 This is a nice set of 7 Proganada Leaflets dropped on the Viet Cong, exhorting surrender and a reward for turning in weapons. From an original period...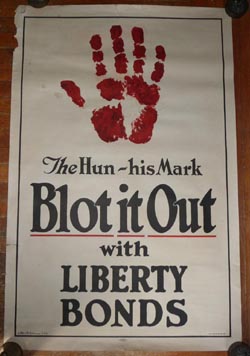 This is an original WW1-era Poster for Liberty Bonds. Poster measures 19 3/4" x 30", and features a Bloody Handprint with " The Hun - His Mark - Blot...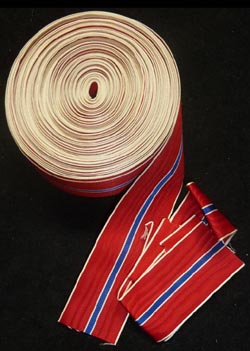 This is original Bronze Star Ribbon stock from a WW2 manufacturer. Price is $1.00 an inch with a minimum order of 6 inches.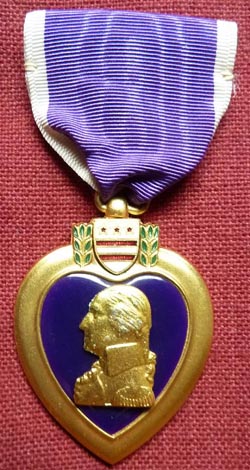 I picked up a few of these in a trade some time back. They are original WW2 era unissued Purple Hearts with the original WW2 silk ribbon and slot...