SOLD - This is an old Footlocker find which I rediscovered in my many boxes of stuff. Near Mint, unissued leather and twill Sweatband. Authenticity...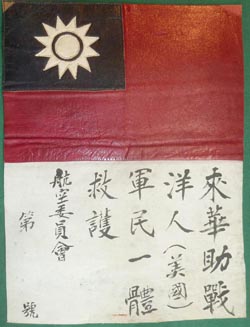 This is a beautiful CBI Army Air Force "Flying Tigers" Blood Chit as worn on the flying jacket. 8" x 11 13/16" multi-piece leather Chit is hand-inked...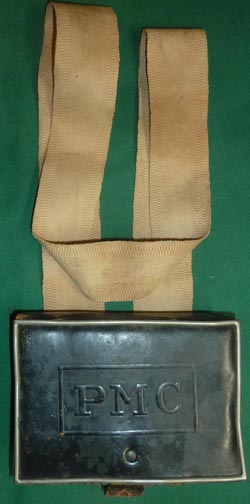 This a nice hard shell leather Cartridge Pouch for the parade dress uniform of the Pennsylvania Military College. Pouch measures 6 1/2" x 4 1/2" x 1...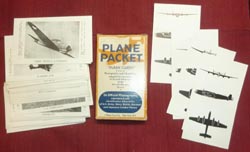 This is a deck of REPRINTED 3"x5" Aircraft Spotter Flash Cards, originally issued in 1942. " Plane Packet - Flash cards - A series of Photographs and...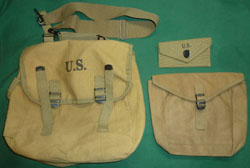 This is a nice grouping of reproduction U.S. Army Field Gear, quality is suitable as realistic collection fillers or for reenacting. US Army M-1936...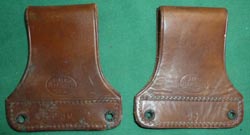 I have two of these Sam Browne Belt accessories for mounting a 45 Holster to the Belt. Arsenal-marked, date 1922. Price is per item.

Nice Cross-Strap for Sam Browne Belt. Unmarked, but came with other leather accessories dated 1922.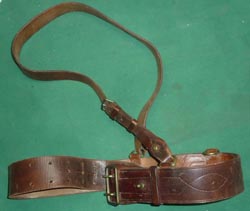 This is a nice Sam Browne Belt with Cross Strap. Belt is Arsenal-marked and dated 1922. The Cross Strap is unmarked.

This is a nice Sword Hanger for the Sam Browne Belt. Arsenal marked and dated 1922.