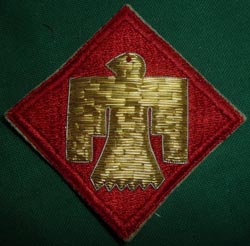 A nice 45th Infantry Division Shoulder Sleeve Insignia - enhanced from a factory-embroidered version through the addition of metallic gold bullion...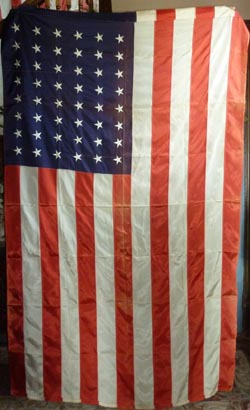 Very nice satin 48-Star Flag - shows light age yellowing as well as overall light fading. Also, some light purple fading to the blue field along...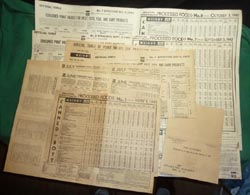 SOLD - This is a very nice and rarely-encountered set of eight WW2 Posters which were distributed to Grocery Stores by the Office of Price...
$65.00
$45.00

Save: 31% off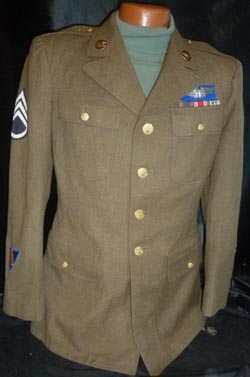 This is an 8th USAAF Combat Crew Uniform in overall great condition, with nice pinback Aerial Gunner Wings in Sterling. There are no laundry marks or...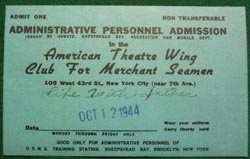 This is a 2 1/2" X 4 1/4" (larger than a business card) Admission Pass issued by the US Maritime Service Training Station, Sheepshead Bay, Recreation...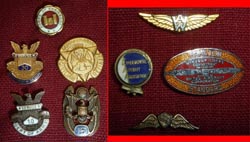 This is a nice grouping of tiny Lapel Pins from the estate of a retired Rock Island Arsenal Employee: Corps of Engineers Pin; Department of the Army...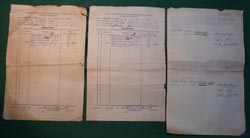 This is a nice grouping of bringback papers from Tech Corporal Walter Erwin, serving at Battalion Headquarters of the 16th Armored Infantry...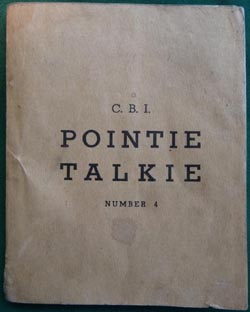 This is a Pointie-Talkie issued in escape kits for US Aircrew serving in the China/Burma/India Theater of Operations. 4 1/4" x 5 1/4", 190 pages,...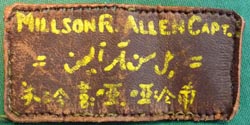 Nice leather Name Tag, 1 5.8" x 3 1/2", with Pilot's Name in English, Urdu and Mandarin. This style was very popular with Hump Pilots.