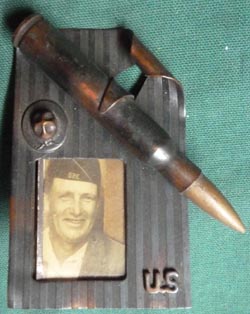 This is a small copper picture frame for a WW1 Soldier in Service. Frame measures 2" x 3 1/4", with a small Campaign Hat and a 1918-stamped Bullet,...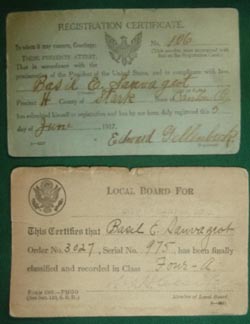 This is a set of WW1 Draft Cards for the city of Canton, Ohio, both named to the same man. "Registration Certificate" is dated 5th June, 1917, plus...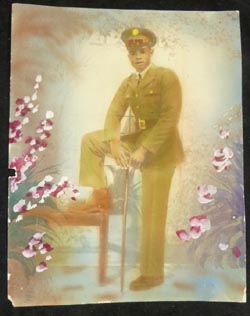 This is a neat hand-tinted photo of an enlisted Negro Soldier. Photo measures 7 3/4" x 10", and feature a nice full-length pose which is unusual in...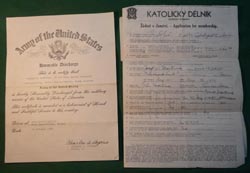 SOLD - This is a nice Honorable Discharge for a Master Sergeant serving at Headquarters, US Forces, China Theater. He was from a Czech immigrant...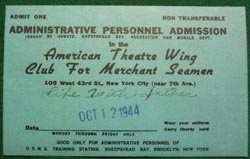 This is a 2 1/2" X 4 1/4" (larger than a business card) Admission Pass issued by the US Maritime Service Training Station, Sheepshead Bay, Recreation...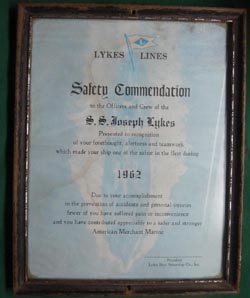 Here is a lot of miscellaneous US Merchant Marine Documents: Lykes Lines Safety Commendation to the Officers and Crew of the S.S. Joseph Lykes - 1962...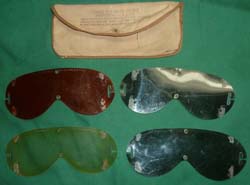 This is a Lens Kit with the Carrying Bag, marked " Lenses B-8 Flying Goggle - Property U.S.A.A.F. ". Come with four Lenses marked " Polaroid ... for...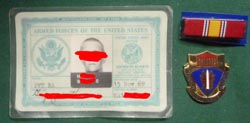 This is a laminated Military Identification Card issued August 22, 1966. Soldier served in Germany as a Radio Instructor. His estate included a Green...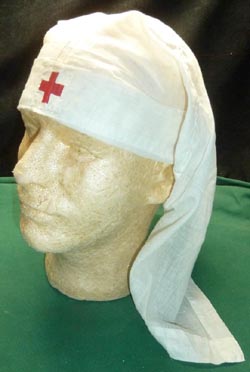 This is a nice Red Cross Veil worn by American Volunteer Nurses. I am offering this at a great price.