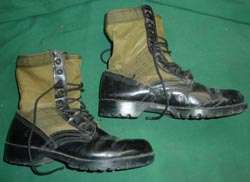 I bought these from an estate as authentic US Army Vietnam War era Jungle Boots, then was told they were actually clones made for the South Korean...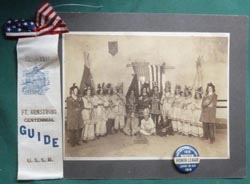 This is a very scarce lot for an active participant in the Fort Armstrong Centennial Celebration June 18-24, 1916. White silk ribbon measures 7 1/2"...
$465.00
$125.00

Save: 73% off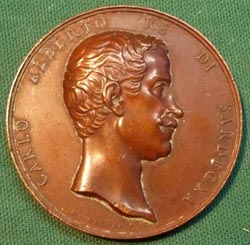 This is an Bronze Medallion issued in 1847 to commemorate King Carlo Alberto of Sardinia's introduction of a Constitution. 51 mm diameter Medallion...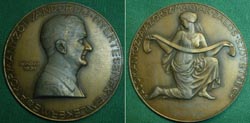 This is a Hungarian Table Medal with an engraved 1940 date. Medal is 6 cm in diameter and looks to be brionzed over a silver base medal. I didn't...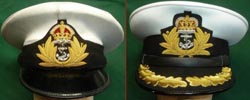 I got these in a trade and as this is an area about which I know virtually nothing, am pricing them to move. KING'S CROWN HAT - The Hat Badge would...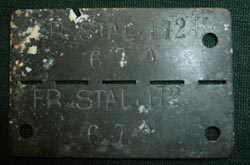 This is a 100% original dog tag that was issued to a captured soldier who was being held by the Germans as a Prisoner of War. 40 mm x 60 mm zinc tag...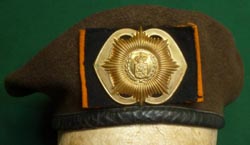 This is a vintage Dutch Army Beret, marked 1982, Size 57. The Beret Badge is for the ' Regimen Van Heutsz '. The unmounted Beret Badge is for Beret...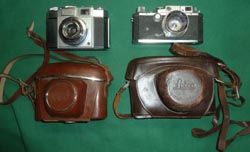 I thought these post-war cameras I got from a vet's estate might be of interest for reenacting or display. Canon S-II - early post-war Leica-clone...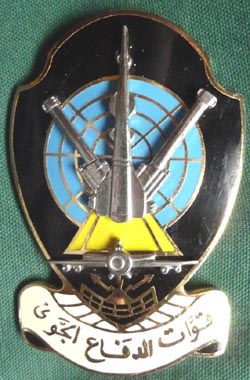 This is a massive (78 grams) enameled Badge for a member of Egypt's Air Defense Force. Looks like it was worn on the pocket like a Police Badge, as...