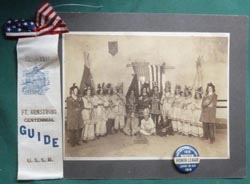 This is a very scarce lot for an active participant in the Fort Armstrong Centennial Celebration June 18-24, 1916. White silk ribbon measures 7 1/2"...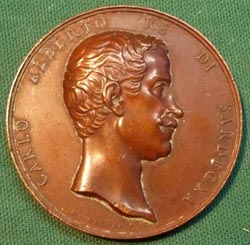 This is an Bronze Medallion issued in 1847 to commemorate King Carlo Alberto of Sardinia's introduction of a Constitution. 51 mm diameter Medallion...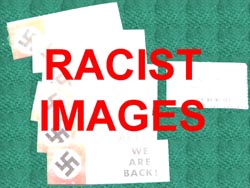 This is a small collection of American Nazi Party memorabilia. The " We are Back! " leaflets were found on the floor of the John Robert Bishop...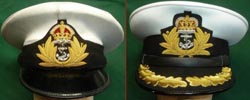 I got these in a trade and as this is an area about which I know virtually nothing, am pricing them to move. KING'S CROWN HAT - The Hat Badge would...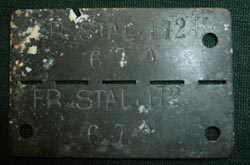 This is a 100% original dog tag that was issued to a captured soldier who was being held by the Germans as a Prisoner of War. 40 mm x 60 mm zinc tag...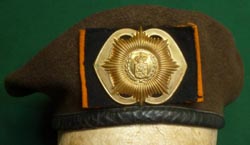 This is a vintage Dutch Army Beret, marked 1982, Size 57. The Beret Badge is for the ' Regimen Van Heutsz '.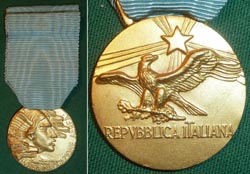 This is a Medal instituted in 1953 for long service in the Italian AIr Force " Medaglia Militare Aeronautica di Lungi Navigazione Aerea ". It reads...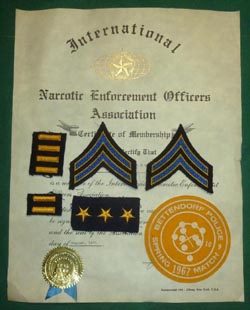 This is a large document lot spanning 1957-1977, all to one man who was a career Policeman in Bettendorf, Iowa. Lot includes (not all items are...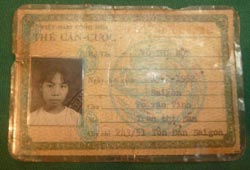 This is an unusual Photo Identification Card for a Citizen of Saigon, South Vietnam. 6.5 x 10 cm laminated card issued in 1968 for a woman born in...