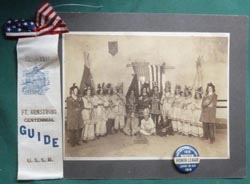 This is a very scarce lot for an active participant in the Fort Armstrong Centennial Celebration June 18-24, 1916. White silk ribbon measures 7 1/2"...
$125.00
$65.00

Save: 48% off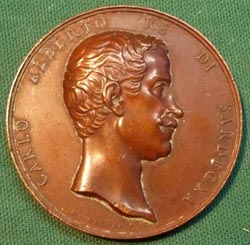 This is an Bronze Medallion issued in 1847 to commemorate King Carlo Alberto of Sardinia's introduction of a Constitution. 51 mm diameter Medallion...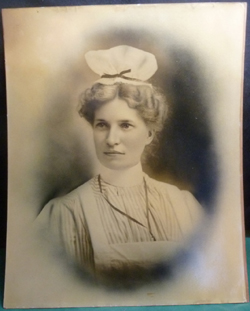 1903 Photo Portrait of Nurse Frida Thaff 16 Inch X 20 Inch Chicago Nursing School This is a beautiful photo portrait of Nurse Frida Thaff, who...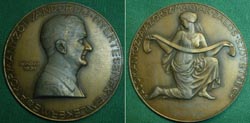 This is a Hungarian Table Medal with an engraved 1940 date. Medal is 6 cm in diameter and looks to be brionzed over a silver base medal. I didn't...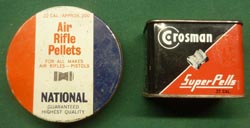 Nice collectible empty tins for .22 Cal. Air Rifle Pellets. Pre ZIP Code, 1950's era. Crosman Super Pells .cc Cal. National Cartridge Company Air...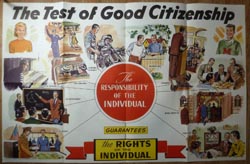 This is a large wall chart published in 1953 "For senior high school", titled "The Test of Good Citizenship" . Citizenship Tests: Economic...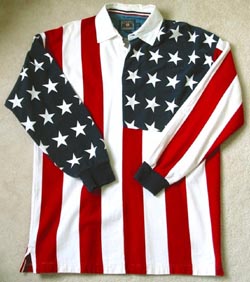 (Note: 1st photo is an old stock photo from the Internet. The shirt being sold is in the remaining photos.) Here is an "American Flag" themed shirt...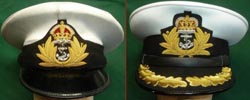 I got these in a trade and as this is an area about which I know virtually nothing, am pricing them to move. KING'S CROWN HAT - The Hat Badge would...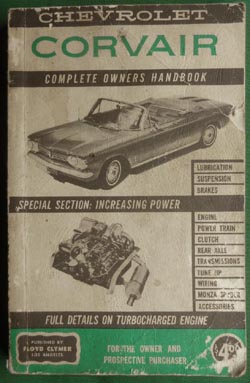 Chevrolet Corvair Complete Owner's Handbook - Floyd Clymer, 1962. Softcover, 5 1/4" x 8 1/4", 342 pages. Special section on Increasing Power....