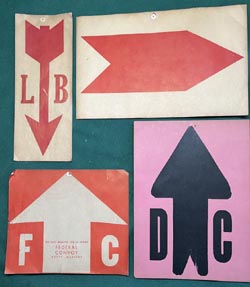 This is an interesting "Route Marker" Kit of paper signs for a Federal Convoy. Time frame is uncertain, but based in age I would say 50's-60's. I...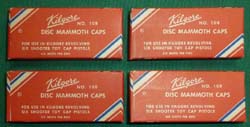 SOLD - Vintage 16 Boxes Kilgore No. 108 Disc Mammoth Caps This is a very nice group of SIXTEEN ( more than pictured ) collectible Cap Pistol Caps...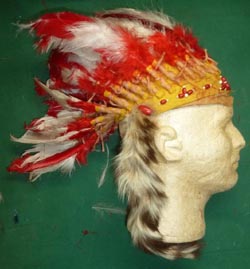 This is a grouping of I would guess 1920's-1940's American Indian garb for scouting, fraternal, or costume use. Real feathers (pretty sure the big...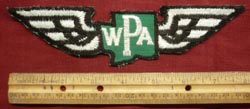 I got this from the estate of a female commercial pilot. She had a lot of trade magazines from the 80's, so guess this patch to be fairly old. It's...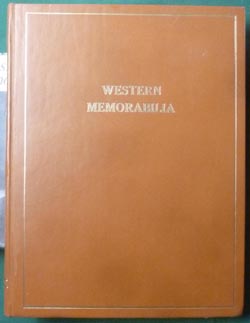 Western Memorabilia - William C Ketchum. Hardcover, Leather-bound, 8 1/2" x 11", 256 pages, 1980. " The only guide to Western collectibles from...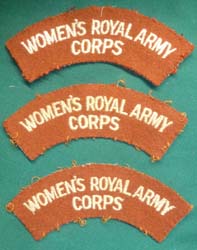 Nice set of three uniform-removed Shoulder Sleeve Insignia for the WRAC.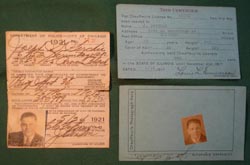 This is a document grouping all to the same Chicago-area man. Chauffeur's License with Photo is dated 1917, issued by the State of Illinois. Driver's...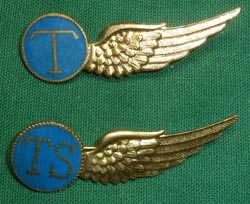 This is a set of two WW2-era Dutch Air Force Aviation Half-wings. One if for a Radio Operator "Telegrafist". The other is for an Airman with a...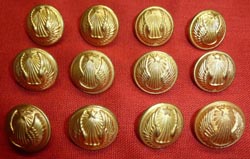 I came across a small horde of these 21mm Uniform Buttons for the French ' Armée de l'Air Française ' Air Force in WW2. Various makers, but I...