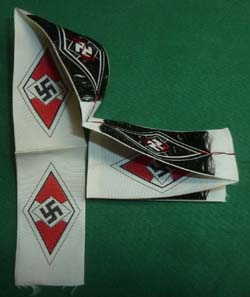 This is a nice REPRODUCTION Sleeve Diamond in Bevo for the HJ/BDM Uniform. Insignia measures 56mm tall x 33mm wide when folded (last photo shows an...
SOLD - This is a nice EK1, Iron Cross 1st Class, 3-piece construction, with a magnetic center. Maker-marked on the back L15. These were thought to be...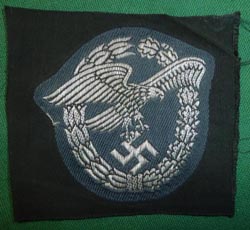 This is a really nice looking flatwire embroidered Luftwaffe Pilot's Badge. After years of controversy, the collecting community has declared this...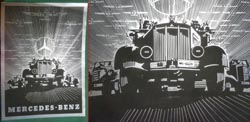 You can find this Poster on the Internet, offered as original, for $300+ (see my last posted photo for an example). However, it has been determined...