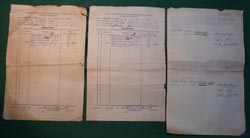 This is a nice grouping of bringback papers from Tech Corporal Walter Erwin, serving at Battalion Headquarters of the 16th Armored Infantry...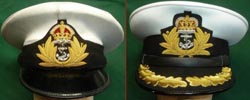 I got these in a trade and as this is an area about which I know virtually nothing, am pricing them to move. KING'S CROWN HAT - The Hat Badge would...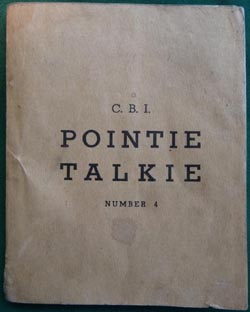 This is a Pointie-Talkie issued in escape kits for US Aircrew serving in the China/Burma/India Theater of Operations. 4 1/4" x 5 1/4", 190 pages,...
Camouflage Uniforms of the Waffen-SS: A Photographic Reference - Michael D. Beaver, J.F. Borsarello. Hardcover, 9" x 11 1/4", 296 pages. " Finally a...

This is the Merit Medal, 1st Class in Silver, for the Japanese Seafarer Relief Association 海員掖済会. The group was established in Meiji 14...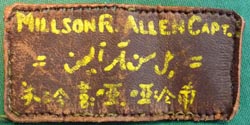 Nice leather Name Tag, 1 5.8" x 3 1/2", with Pilot's Name in English, Urdu and Mandarin. This style was very popular with Hump Pilots.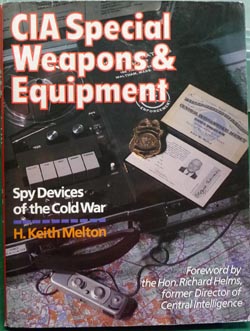 CIA Special Weapons & Equipment: Spy Devices of the Cold War - H. Keith Melton. Hardcover, 8" x 11", 128 pages. " Describes a variety of espionage...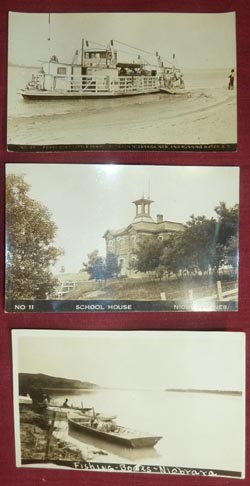 Nice, original Photo Postcards of Niobrara, Nebraska. Includes a rare view of the Ferry Boat "Little Pearl" unloading a horse-drawn "Ferry Cab" of...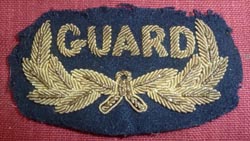 This is a nice, early Hat Badge as worn by Bank Guards, Armored Car Drivers, etc. Badge us nicely hand-embroidered in metallic gold bullion wire on...