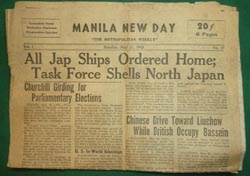 This is a very scarce copy of " Manila New Day - Vol. 1 No. 17 for May 27, 1945. Sponsored by the Philippine Chinese Anti-Japanese League (aka...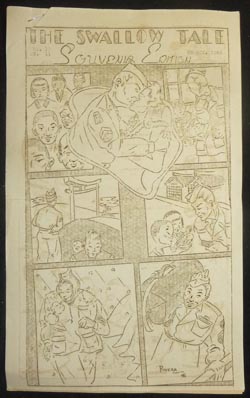 This is a nice example of a shipboard newspaper put out by the crew of the Troop Ship SS Swallow. " The Swallow Tale - Souvenir Edition " is from...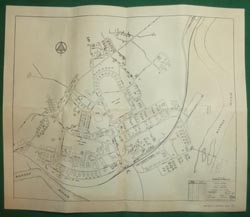 This is a 10 1/2" x 12 1/2" Map " Ft. Riley, Kansas - Post Proper - Building Site Plan " dated 1947. From the estate of a US Army Captain.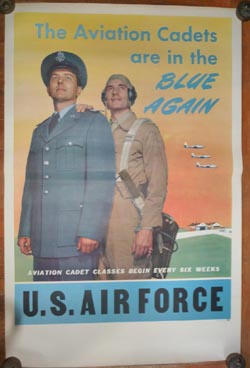 This is a nice recruiting poster printed in 1949 and released by the " Recruiting Publicity Bureau - United State Army ". Poster measures approx. 25"...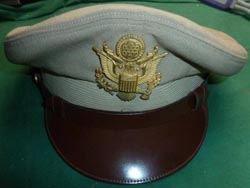 This is a nice Army Officer's Visor Hat in great condition. The look is the same as WW2, although the maker "Flight Ace" didn't come on the scene...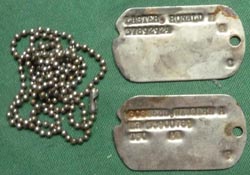 This is two Dog Tags plus a short length of Chain. One Tag is for a solider in the Enlisted Reserve (ER) with an inoculation date of 1950. The other...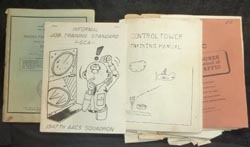 This is an interesting document grouping for an Air Traffic Controller stationed in at Air Force Bases in Wiesbaden, Germany and Chambley Air Base in...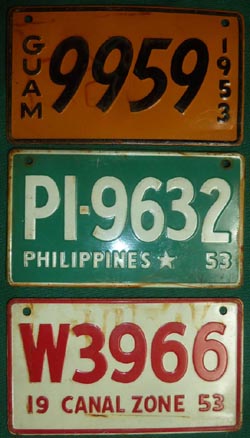 I had a small collection at one time of original license plates from US Military bases. These were included although I had my doubts, and it turns...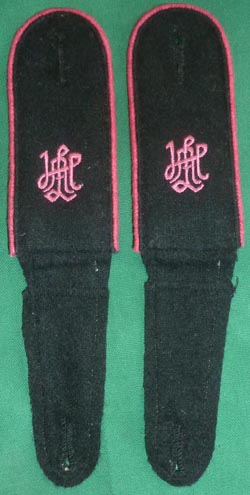 A pair of well-made REPRODUCTION Shoulder Boards for Panzer Wrap Tunic of a 1st SS Division Soldier.